Visit CT1 at The Installer Show, 27-29th June 2023
CT1 will be creating a sensation at The Installer Show, the UK's premier destination for installers and specifiers of heat, water, air and energy technology. This year's exhibition takes place on 27-29 June at the NEC, Birmingham. It is THEE place to see and try new product innovations, meet industry specialists, connect with the best manufacturers and gain trade insights that keep your business ahead of competitors.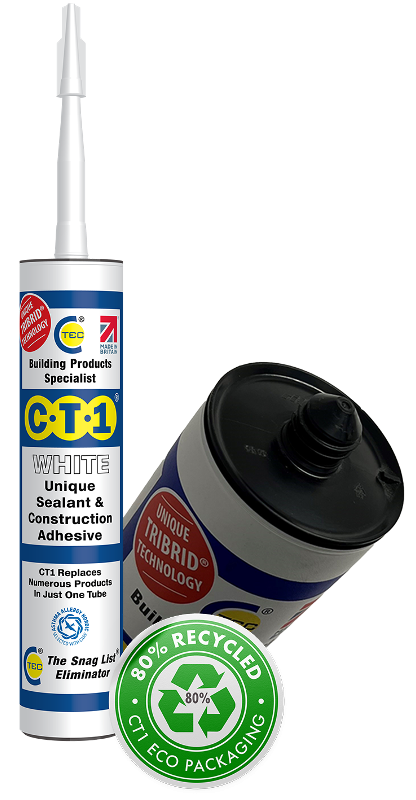 Meet the Industry Experts
CT1 is a long-standing favourite with crowds at The Installer Show and visitors will be flocking around the busy, bustling stand to see what solutions Britain's number 1 sealant and adhesive experts are bringing to the table, and ultimately their own toolboxes. The UK's leading social media personalities from plumbing, electricity and building trades will also be on the CT1 stand to offer expert advice and guidance. Ensure you visit Stand G120 to find the best solutions for all your projects!
CT1 is Officially Britain's No.1 Sealant and Adhesive
CT1 is the Number 1 Sealant and Construction Adhesive of choice in the UK, as officially voted in an independent survey by Expert Trades (www.experttrades.com). Its unique TRIBRID® Technology is up to 3 times stronger with 250% more elongation than traditional hybrid adhesives.
CT1 is the Strongest Choice!
CT1 will securely bond to virtually any material in most applications including concrete, brick, wood, glass, fiberglass, ceramics, metals (including lead), most stones without staining, uPVC, roofing felt and plastics (excluding PP, PE and PTFE). That's why CT1 is the number 1 product of choice for trades in every sector of the construction industry including builders, roofing contractors, joiners, tilers, plumbers, window suppliers, kitchen fitters, bathroom installers and specialist fit out companies.

CT1 is Proudly Made in Britain
Proudly Made in Britain, CT1's award winning TRIBRID® formulation provides unique adhesion and enhanced performance, even in the harshest outdoor applications. It contains no solvents nor isocyanates, is almost odourless and releases no vapours nor harmful toxins. It's the healthiest choice for home, landscaping and commercial projects. It can even be applied under water without detrimentally impacting ecological biodiversity, aquatic plants, animals or fish life.

'GRAB EXTREME' National Grand Final
Are you stronger and more determined than your workmates? The National Final of the 'Grab Extreme' Challenge, testing C-TEC's revolutionary Power Grab 'N' Bond adhesive, will be hosted at The Installer Show. There's amazing Milwaukee Tools and CT1 Products to be won by contestants who 'Hang in There' longer than their workmates and industry peers.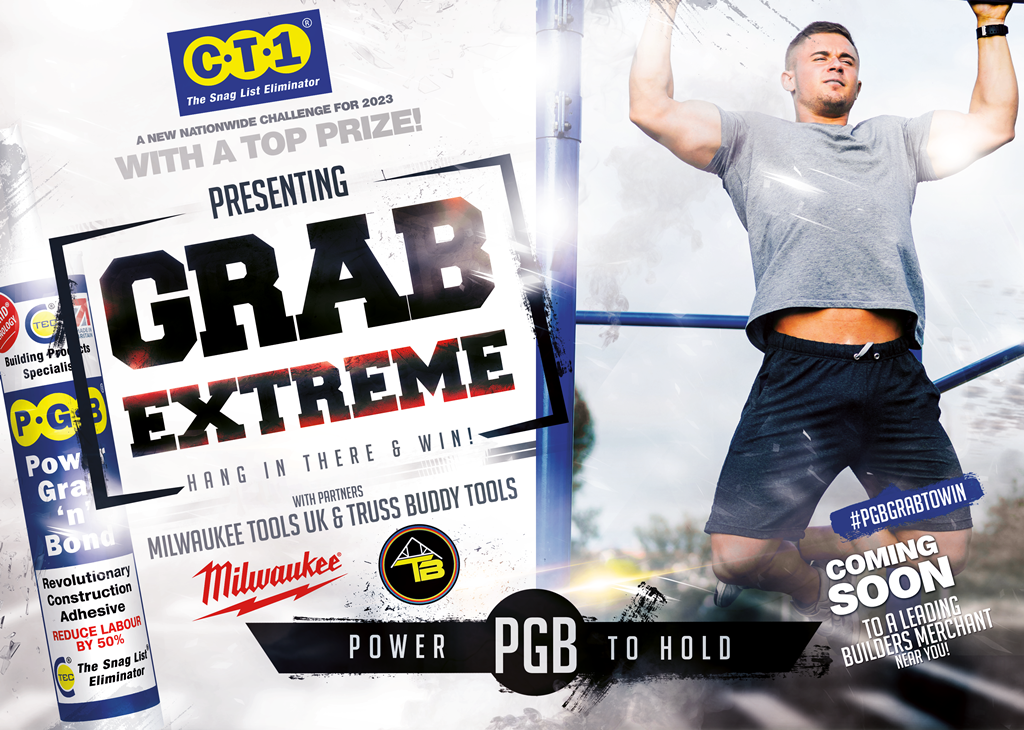 Supporting our Industry Partners 'Band of Builders'
CT1 is delighted to partner with Band of Builders and assist the fantastic work they do to complete practical projects and provide financial and wellbeing support for members of the UK construction industry who are battling illness or injury. Visit Band of Builders and help us make a difference to so many construction industry colleagues faced with life changing or life limiting illnesses or injuries.
Register Now for The Installer Show.
Join thousands of others already booked to attend the Installer Show and find out more about the very latest products and best solutions in the market.
CT1 – Often Copied but Never Equalled!
We Innovate – Not Imitate!