Unlocking Success: The Crucial Role of Proactivity in Managing Risks – By Phil Brunton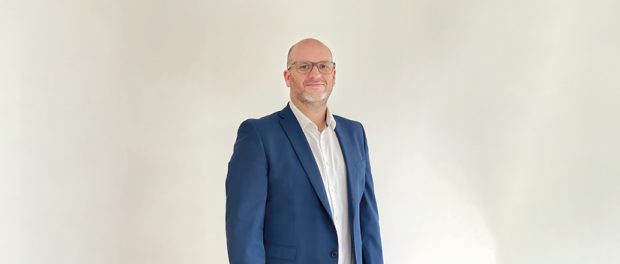 Phil Brunton is a senior auditor whose career in Health Safety Environment and Quality disciplines has spanned over 20 years. He sustained a knee injury early in his career that drove him towards health and safety as an occupation. In recent years, he has collaborated with the software experts behind COMET to develop 'COMET Assured' which supports and significantly enhances an organisation's audit and inspection programme.  Phil explains why the creation of this software was an absolute necessity for the industry.
When it comes to HSEQ, it's always better to be proactive. Root cause analysis (RCA) and incident investigation have become crucial tools for deciphering disruptions and investigating incidents, but traditionally audits and investigations have been approached as two separate activities.  In my experience, in the past there was often a disconnect between proactive audit and inspection findings, and reactive incident investigation outcomes which would be analysed after an incident or a near-miss had occurred.
Companies need to review their current practices and processes and learn from high performing businesses who often have processes in place to be proactive. The best companies see failures as an opportunity to learn. Often, their proactive drive to review their processes, as opposed to learning post event, is what sets them apart and helps them succeed.
The COMET software development team created a unique methodology that integrates both processes together into one seamless, simplified tool that provides far greater, sustained results to manage risk and keep businesses safe.
We identified a need to go 'beyond compliance' and make identifying dormant causation easy and efficient by incorporating root cause thinking into regular, if not daily, assurance activities. The importance of boundaries is undeniable, but organisations cannot be afraid to learn and understand the root causes before incidents occur.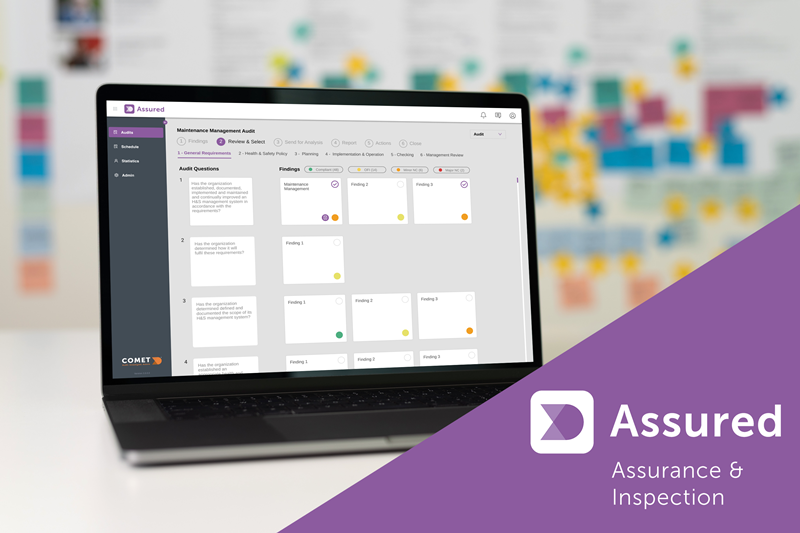 COMET Assured is an audit and inspection application that not only delivers an organisation's assurance regime but also integrates RCA for non-conformances and compliance gaps, allowing problems to be identified and sustainable improvements to be implemented before those gaps result in harm. The key aim of the software was to drive a behaviour of learning before action.
It seamlessly integrates with COMET to create a family of audit and investigation tools, incorporating both analysis of proactive findings (the audit) and reactive data (from incident investigation).
Prior to the creation of Assured, COMET had the capability to identify weaknesses in the management system as part of incident investigations. All this valuable information (latent findings) which you couldn't do anything with to understand further within COMET, but now you can.  There are so many benefits to it, namely:
It uses the same methodology as traditional audit courses and the tool operates the same way as COMET, which means that staff don't need additional training.
It uses the same technical language, so those familiar with COMET terms and root causes can identify similarities.
You can analyse the root causes identified through proactive audits and compare them to the root causes identified during investigations. This comparison will help you ascertain any similarities and differences, allowing you to effectively manage your assurance activities and derive value from the process.
The application integrates into existing reporting tools.
You are adding value by utilising it – as incidents and costs should drop.
By demonstrating a proactive approach to learning from practice, employees also gain confidence that if items are raised the company will learn and take action.
The audit and assurance application can spur and drive health and safety, environment, and quality, all in a positive forward-thinking direction. It's there to help you, to make your life easier, to make the job quicker and more effective, as well as safer.
COMET Assured allows the whole organisation's corporate risk to be looked at in one tool. The power in this and the company talking the same language is massive.

To find out more about COMET Assured, visit: https://www.cometanalysis.com/comet-assured