UK expertise helps Peru grow back better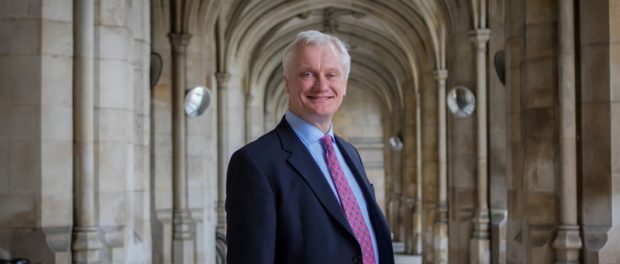 In 2017, Peru was rocked by devastating flooding that left huge portions of the country's infrastructure in ruins. More than 100 people were killed and 100,000 homes were destroyed, along with scores of hospitals, schools, and other facilities at the very heart of Peruvian communities.
Following the disaster, the Peruvian government established its Reconstruction Authority to lead efforts to rebuild infrastructure damaged or destroyed by the floods. In December 2019, the Authority announced that it would achieve this through a 'government to government' (G2G) agreement, harnessing a partner country's private sector expertise to build back better and more sustainably.
Peru's aim was to attract top class international companies to support Peru's vision and use their expertise to deliver new school facilities, hospitals and healthcare centres as well as flood prevention solutions in the most-affected regions.
In July of this year, I was delighted to sign the Peru Reconstruction G2G Agreement on behalf of the UK Government and see off competition from other leading nations.
Under this Agreement, three UK companies will work directly with the Reconstruction Authority. They will support the procurement and delivery of a reconstruction package covering 74 schools, 15 hospitals/healthcare centres and a variety of flood prevention and drainage solutions, valued at a total of £1.7 billion.
In addition to this direct work with the Reconstruction Authority, the two-year programme also provides significant opportunities for the UK's wider supply chain in the construction, water, education and healthcare sectors.
UK companies active in these sectors can bid for these projects directly or in partnership with local or international companies active in the region. I would encourage them to do so. They will have full HMG support.
International trade is an important route to recovery from the impact of COVID-19 and this G2G Agreement presents a great opportunity for UK firms to enter the Peruvian and Latin American markets, diversify their customer base and ensure a dynamic recovery from the pandemic.
The UK is, once again, an independent trading nation and the government is determined to open doors for British firms and change the pattern of our trade, so it is better aligned with the fastest growing parts of the world.
We, at the Department for International Trade, will support businesses start or continue their trading journey. The Department's specialised network of export advisors, and the services of our award-winning export credit agency, UK Export Finance, are on hand to help achieve this.
Peru provides an exciting opportunity for UK businesses to begin or extend their exporting journey in the Latin American region. We enjoyed enormous success with a previous G2G Agreement with Peru. This saw a team of UK experts in major sporting events, including London 2012, work closely with the 2019 Lima PanAm Games organising committee to deliver the infrastructure and organisation of the Pan-American and Para Pan-American Games in record time. It was, according to the President of the Pan-Am organisation, the most successful Games ever.
This new G2G Agreement builds on the previous one and is another opportunity to showcase UK talent and build commercial momentum. British expertise, combined with Peru's ambition, will deliver massively improved public services as well as the core infrastructure that will allow economic expansion and Peruvian prosperity.
Written by: Exports Minister Graham Stuart
If you are interested in getting involved in the reconstruction programme, visit the new UK-Peru G2G page on great.gov.uk for more information.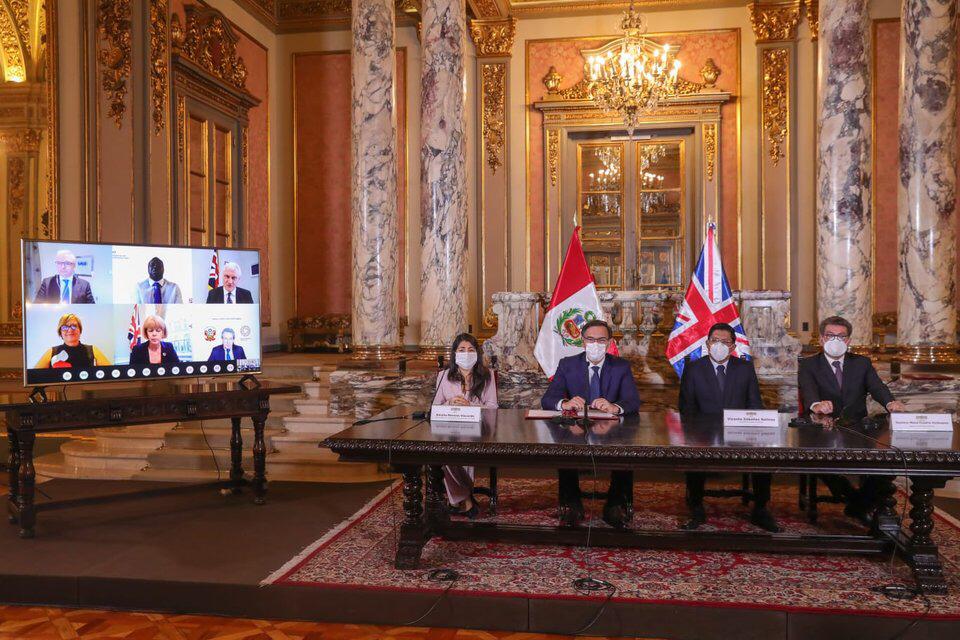 Website url: https://www.great.gov.uk/campaigns/perug2g-/