UK construction market squeezed amidst increasing costs in 2017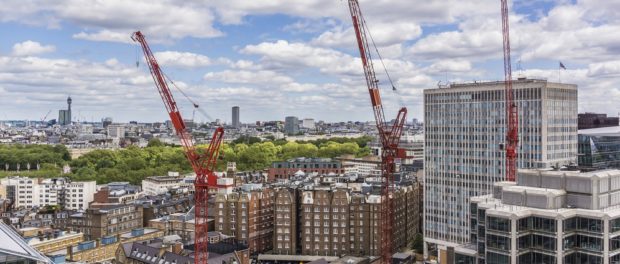 The CPA (Construction Products Association) has reported that construction product manufacturers and contractors in the UK have been seeing their profit margins narrow in the face of increasing costs.
A survey carried out by the UK-based construction industry trade association in the fourth quarter of 2017 found that the rise in costs across the construction supply chain was felt particularly strongly in the industry's four largest sectors.
Manufacturers have found themselves spending more on fuel and energy, while contractors have been paying more for materials and labour.
Increases in both fuel and energy costs were reported by 93% of heavy side product manufacturers in the fourth quarter of 2017. This was said to be due to a rise in global oil prices at the end of the year, as well as a lagged effect of Sterling depreciation in 2016, as hedging contracts expired.
Of those heavy side manufacturers, 13% reported an increase in sales compared to a year earlier, while half of those on the light side reported an increase.
Higher material costs were reported by 82% of main contractors, while 73% said labour costs had gone up. At the same time, tender prices were reported to have been increased by only 18% of main contractors, leading to a fourth quarterly decline in profit margins.
Analysis showed that the top ten largest contractors had a pre-tax profit margin of -0.5% in 2017.
However, a rise in activity was reported by 22% of main contractors and 33% of specialist contractors.
For civil engineering firms, the fourth quarter of 2017 represented the first falls in activity and new orders in four years. A decrease in new orders was reported by 10% of civil engineers – raising concerns about the pace of delivery of infrastructure projects, some of which may yet face delays as Carillion contracts are re-assigned and re-tendered – and 4% of civil engineers said their workloads had dropped.
Meanwhile, costs rose for 82% of civil engineering firms in the fourth quarter of 2017, and yet only 36% of them increased their tender prices.
Looking ahead, manufacturers' expectations for the next 12 months weakened against a backdrop of ongoing economic and political uncertainty. 43% of firms on the heavy side and 30% on the light side anticipated a fall in sales.
It is expected that a clearer picture of what effect Carillion's liquidation has had on contractors' activity and expectations will be provided in the CPA's survey for the first quarter of 2018, since the survey for the fourth quarter of 2017 covers activity prior to the announcement of Carillion's liquidation at the start of this year. However, it was said that the company's liquidation has shone a brighter light on contractors' narrow margins.