Training at the Lead Sheet Training Academy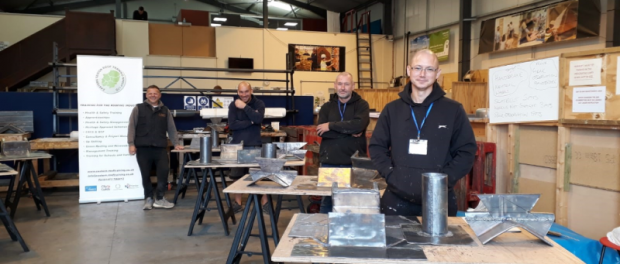 Lead is one of the most recycled materials in widespread use which has the highest end-of-life recycling rate of all commonly used metals. This is a result of the physical chemical properties of the metal and product design, which makes lead-based products easily identifiable and economic to collect and recycle. High recycling rates, coupled with the fact that lead-based products and architectural lead sheet are manufactured from recycled material, makes it one of the few products that operate in a true closed loop. Even the waste material created in the production process is recycled.
Lead is made from 100% recycled material.
Lead is 100% recyclable.
Lead has a 50-year lifetime warranty.
Lead is in the BRE Green Guide – which outlines the environmental impact of building materials – and is an A+ or A rated material.
Lead's low melting point means that it has a lower CO2 carbon footprint from that of other metals used in roofing. If you were offered a construction product, that was 100% recycled, that was 100% recyclable, had a 50-year installed warranty and the waste produced by the manufacturing process was also recycled, you would, wouldn't you?

The Lead Sheet Training Academy is at the forefront of training for those using lead or hard metals in the construction industry.
To deliver this training the LSTA operates from a purpose-built training facility in East Peckham, Kent, which is open five-days a week all year round. The training centre includes full scale training rigs and resources as well as providing a well-equipped environment in which to learn as it re-creates real-life situations. We can also deliver basic courses in lead and hard metals at locations around the UK.
The centre is recognised as a CITB Approved Training Organisation. Our tutors are industry qualified and experienced trainers, holding qualifications in leadwork, hard metals, and teaching, they have experience of working on-site and are CITB-approved assessors. The LSTA can offer pay-as-you-learn charges for courses longer than 5-days. https://leadsheet.co.uk/funding/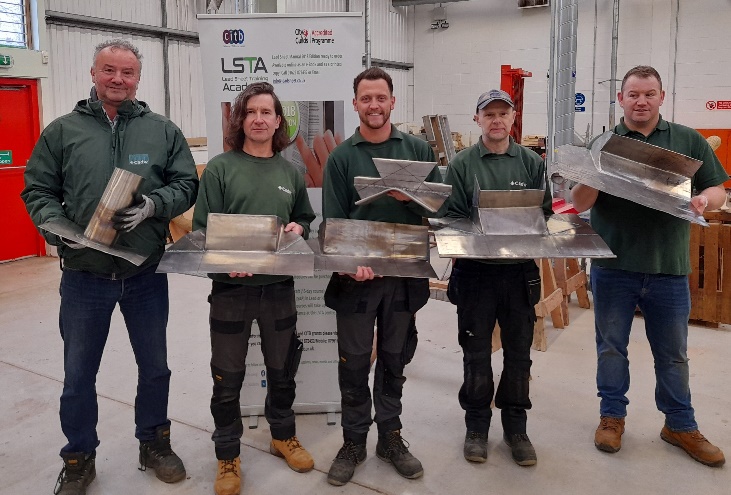 Funding
As a CITB Approved Training Organisation. Training courses run by LSTA are grant eligible for CITB registered construction employers. Most grants are now paid for achievement on satisfactory completion of the course and will be paid automatically without you needing to apply. For more details on CITB grants click https://www.citb.co.uk/levy-grants-and-funding/grants-funding. CITB Grants can be used to offset the employer contribution towards courses. Funding available will significantly reduce the cost to you as an employer and allow you to support the next generation of Lead or Hard Metal workers.
CITB also offer assistance with accommodation, food & Travel for the Specialist Applied Skills Programme through the CITB "Travel to Train" please use the following link, Travel to Train – Apprenticeship travel and accommodation grant 80% of the costs are covered through this scheme,
On successful completion, CITB-registered employers will receive Tier 3 (£240 in 2023/2024) short-course completion grants towards the course fees. For the two longer Intermediate Courses, Tier 3 grant will be paid on successful completion of each of the four modules. Course fees (as at 1st April 2023) are available https://leadsheet.co.uk/service/lsta-course-fees/
Please note small employers and the self-employed that don't need to pay the levy may also be able to apply for a grant. You must meet the requirements as set out by the CITB and register your company with the CITB before making an application.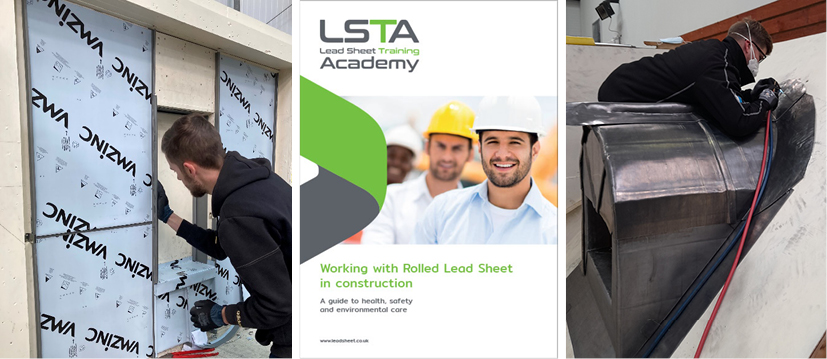 LSTA – Specialist Applied Skills Programme (SAP) Course
Places are now available for the Lead & Hard Metals Specialist Applied Skills Programme (SAP) from April 2023 through to January 2024. Candidates will achieve the following:
NOCN Level 2 NVQ Hard & Soft Metals Roofing Operative & City and Guild Accreditation in Traditional Intermediate Hard or Soft Metal craft
NOCN Level 3 NVQ Heritage Hard & Soft Metals Roofing Operative & City and Guild Accreditation Traditional Advanced/Heritage Hard or Soft Metal craft

Please contact the LSTA on 01622 872432 or 07961 659802 and by email info@leadsheet.co.uk for help in choosing the right course for you and receiving further information on fees, grants, course dates and booking places on courses.