Topping off ceremony at Heartlands Hospital key milestone for new Ambulatory Care and Diagnostics (ACAD) Centre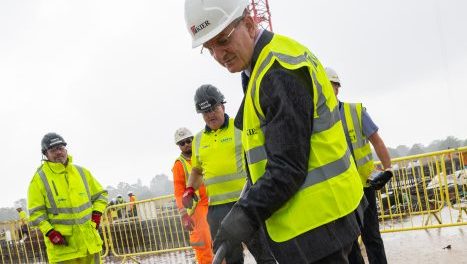 Kier recently hosted a topping out ceremony at Heartlands Hospital, to celebrate the completion of the main structure of new Ambulatory Care and Diagnostics (ACAD) Centre. Members of University Hospitals Birmingham NHS Foundation Trust (UHB) and the Heartlands Hospital Patient and Carer Council joined Kier, to celebrate this significant milestone.
Procured through the Department for Health & Social Care's P22 framework, the new £97.1m building will provide state-of-the-art facilities all under one roof, including outpatients, endoscopy, day case surgery and imaging, and will serve nearly half a million patients each year.
It is one of the 20 NHS capital development projects to receive a share of the £850 million funding for new facilities announced by the Department of Health and Social Care in August 2019.
Richard Charman, operations and safety director at Kier Construction, Eastern & Midlands, said: "Over the last 18 months we have needed the NHS more than ever and we are proud to have reached this important milestone despite the challenging circumstances. We are pleased to progress the Ambulatory Care and Acute Diagnostics (ACAD) Building, as part of the P22 Construction Procurement Framework, supporting University Hospitals Birmingham NHS Foundation Trust (UHB) to continue to deliver world class care to patients.
"We are committed to leaving lasting legacies in the areas in which we work and as part of this project so far we have provided six virtual work experience placements, supported six young people to take part in traineeships on site and created four new jobs. We currently have two NVQ apprentices in construction management onsite and a student completing a Construction Management BSc (Hons) degree providing fantastic early careers opportunities."
UHB Chief Executive, Prof David Rosser, said: "It is wonderful to see that this stage of the project has been reached and that we are one step closer to this new facility opening.  It has been a tough year and despite this, staff worked tirelessly with the contractors and healthcare partners to make sure the project stayed on track.
"The project is close to the hearts of those involved in the project, including clinicians who have supported decisions on the design of the building so that we can deliver the best possible care for patients.  By having a one-stop-shop for accessing diagnostics services, it will make a huge difference for those patients that do not need a hospital stay to go to one place to have their appointments and any treatment they might need.  This is why it is great to see this investment in local healthcare becoming a reality."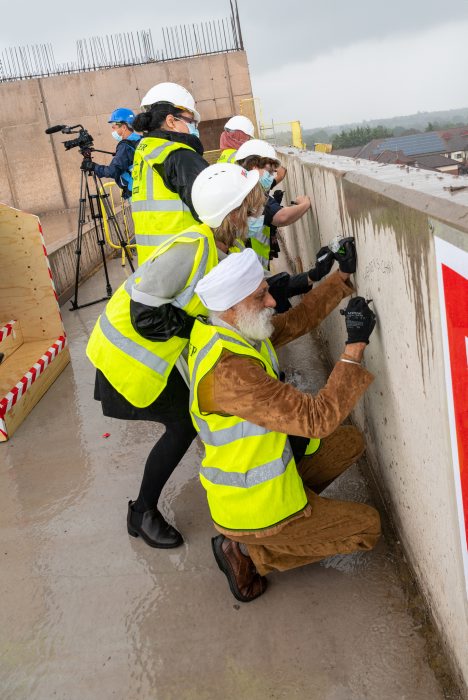 Kier is a leading provider of healthcare facilities, delivering over £2bn of healthcare facilities across the full spectrum of clinical services from master planning, primary, acute and mental health to radiotherapy services ranging from £1m to £150m since 2003. Other major live healthcare projects Kier is working on includes the £98m transformation programme at Heatherwood Hospital and the £87m surgical centre for Musgrove Park Hospital.