Top customer satisfaction at Orwell Park helps Linden Homes earn five-star builder award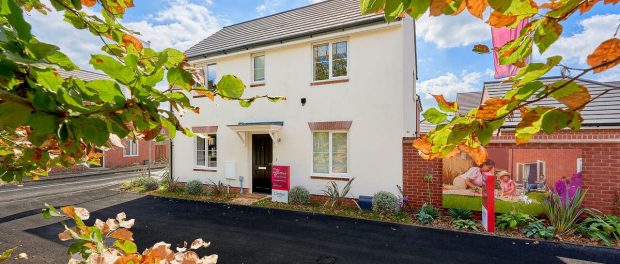 Happy homebuyers at new homes location in Oxfordshire have helped Linden Homes retain its five-star builder status.
Customers at Linden Homes' Orwell Park development in Sutton Courtenay have given the site a 100 per cent satisfaction rating in questionnaires from the National House Building Council (NHBC).
The questionnaires are collated as part of the National New Homes Customer Satisfaction Survey, with the results used by the Home Builders Federation (HBF) for its star-rating scheme. Linden Homes retained its HBF five-star rating in March 2023, which means more than 90 per cent of customers nationally say they would recommend the housebuilder to a friend.
Alix Laflin, marketing manager for Linden Homes, said: "Orwell Park is a perfect example of the kind of customer service that makes us a five-star builder.
"The fact that there is 100 per cent satisfaction at this location is wonderful news and I want to say congratulations to all at Orwell Park.

"Everyone has worked so hard to deliver our customers the high-quality homes they dreamed of – and a great experience as they went through the buying process.

"In fact, our five-star award shows that we give an exceptionally high level of service at our developments across the board. We are very proud of receiving this recognition from the Home Builders Federation again this year."
Linden Homes, which is part of Vistry Group, is building 91 properties at Orwell Park, off Appleford Road, including 59 homes for private sale and 32 affordable homes available for local people through rent or shared ownership.
For more information about Orwell Park, visit lindenhomes.co.uk.