The demolition industry needs to shout about sustainability to attract young talent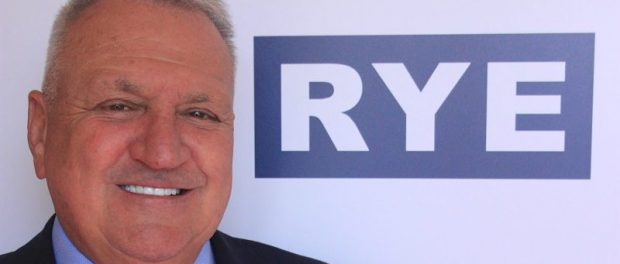 Demolition has long been a stalwart of the built environment industry, playing a pivotal role in the safe removal of outdated or hazardous buildings to make way for new and improved ones. Despite its importance, however, demolition is currently facing a significant skills crisis, referred to by the Royal Institute of Chartered Surveyors as 'the most severe since 2007'. With so many of the sector's skilled workers reaching retirement age, and 75% of contractors experiencing issues recruiting talent, according to the Civil Engineering Contractors Association [CECA], there's no clear end in sight to this crisis. The question that remains for demolition companies, therefore, is: 'what can be done to attract young talent to the industry?'
What young workers want
In order to answer this question, it's necessary to consider what's important to young workers in 2023. While millennials and Gen Zs want jobs that will provide them with fair pay, sufficient training, and career satisfaction – just as workers of any age do – many young people hold stronger views on various key social issues than their older counterparts. For example, a recent study conducted by KPMG found that businesses lacking robust environmental credentials are not appealing to younger prospective candidates, given the importance of environmentalism to many millennials and Gen Zs. In fact, the research went on to conclude that a fifth of young jobseekers would rather turn down a role in favour of holding out for a position with a company whose environmental values aligned with their own.
This makes it clear that any company that doesn't take its environmental responsibilities seriously will likely find itself at the bottom of the pile for young, would-be candidates. As such, those operating in demolition should be rejoicing, given how sustainable the sector has become in recent times. Indeed, organisations like the National Federation of Demolition Contractors [NFDC] has long been committed to making demolition in the UK safer and more sustainable, having ensured that 90% of the materials used by its members are recycled, reused, and repurposed. This is often preferable to expending lots of energy producing new, replacement materials because most waste masonry substances, like concrete and hardcore, can be crushed and reused – not only helping contractors to keep costs down, but also reducing the impact their work has on the environment significantly. On top of this, the NFCDC has encouraged all members to switch to low-emission, low-carbon fuel while working on site, due to it emitting 90% less CO2E than diesel. Initiatives such as this will be pivotal if the UK is to hit its net zero target by 2050, and help demonstrate the demolition industry's commitment to more sustainable working practices.
The industry needs to make more noise
So why are so many demolition contractors continuing to struggle in their efforts to recruit young talent? The simple answer is that not nearly enough is being done to shout about the fantastic environmental initiatives that the industry is championing. At present, it is likely that, when people think of the demolition industry, images of dust clouds and wrecking balls violently crashing into buildings are the ones that pop into their heads. This may well be what happens on TV, but the reality is quite different. Demolition is a process that requires meticulous planning, with safety and sustainability forever at the forefront of contractors' minds. While the industry tends to get a bad rap, much of the criticism it receives is based on assumptions that are either outdated or just plain wrong.
However, contractors can't blame people for the misconceptions they have about what they do; they need to be far more vocal about how sustainable demolition is in 2023 if they hope to attract young talent. After all, the industry is certainly doing its bit to protect the environment where others are failing, and this is something that many millennials and Gen Zs would be pleased to hear. It's the responsibility of demolition companies though to shout it from the rooftops, and get the message to those who could help the industry build towards a brighter and greener future.