The Care Leaver Covenant for the Construction Sector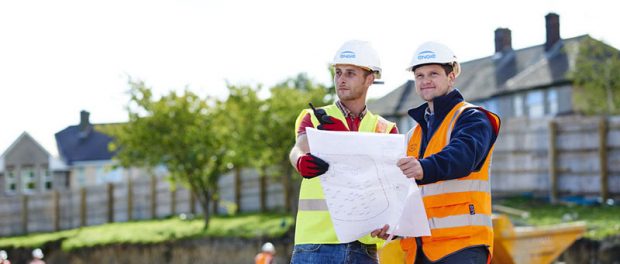 The Construction Sector underpins our economy and society as we invest in our future: building the homes we live in, the schools and hospitals we rely on, the leisure facilities we demand and the offices, factories, transport and energy infrastructure that keep the wheels of industry turning.
Employing nearly 1 in 10 working people in the UK, few sectors have the same potential to provide large numbers of high-skilled, well-paid jobs, now and in future.
However, the sector is not without its challenges when it comes to the skills agenda; an ageing workforce heading towards retirement, large numbers of EU Nationals who due to the uncertainty created by Brexit may leave the country. A dwindling supply of young people who for a variety of reasons are not being drawn to the sector; many of them not aware of the variety of jobs available in the sector or perceive the ones they do know can only offer them an undesirable or uncertain future. All these factors are compounding the skills gaps and shortages regularly reported by the Construction Industry Training Board and employer representative groups (1).
Against this backdrop, finding new and diverse pools of talent is high on the sector's agenda and that's why there is no better time for the industry to be engaging with the Care Leaver Covenant (2).
The Care Leaver Covenant ('Covenant') is focused on helping an often-overlooked group of people within our society: care experienced young people. Launched by the Government in October 2018, the Covenant is asking organisations of all kinds to make a public commitment and take practical action to help these young people progress into happy and fulfilled independent lives. This help can come in many forms from offering routeways into employment through to support with managing finance and finding accommodation.
Each year around 10,000 young people leave foster and residential and start to build their independent lives. A significant number will be interested in construction and have the qualities to become skilled operatives, technicians and managers within the sector. Unfortunately, and too often, these young people lack the networks and support they need – including careers advice and guidance – to make informed decisions about opportunities and the next steps they should take to build a career in this sector.
So from launch the Covenant Team have been making links with major employers in the sector like Engie, Kier, Lendlease, Redrow and Wilmot Dixon, and have been developing good practice that can be shared throughout the sector.
Whilst these companies are working on hugely varied projects with different skill requirements, they have quickly recognised the benefits of collaborative working with the Covenant Team to identify new talent and take practical action to put their Social Responsibility Strategies and Policy into action. To start they have all made a very public commitment to support the initiative and are promoting their career and job opportunities, holding dedicated Open Days for Care Leavers, identifying and 'ring fencing' work experience placements, which could lead to apprenticeships and other full time employment opportunities. And some are 'going above and beyond' the skills agenda for example Engie are supporting care leavers by using their expertise and resources to improve the accommodation and living conditions of these young people when they make their first step into independent living.
Outlined below are two case studies that are designed to inspire and motivate others to become involved in this valuable initiative.
Case Study 1. Kier
Kier is a leading UK construction and infrastructure services company, providing specialist design and build capabilities. The company take pride in bringing specialist knowledge, sector-leading experience and workable solutions for clients on a huge range of projects.
It is also a company who recognise the importance of attracting, retaining and developing a diverse workforce that reflects society and develops initiatives that attract and enable talented individual to enter the sector. The company also realise that attracting diverse talent is only part of the challenge and that it must have in place approaches that enable underrepresented groups to not only join but to stay, thrive and succeed.
This approach is evidenced in the company's commitment to the Care Leaver Covenant and the opportunity that they have posted on the Covenant website
'Whether you are a school leaver, student or graduate Kier can give you the opportunity to develop exciting careers.
With over 2,000 genuinely different jobs within the Kier Group, the diversity of our business means that there are career opportunities to suit everyone.
We are always looking for bright, talented individuals to join our business from a wide range of backgrounds, to bring fresh thinking to our business.
If you are enthusiastic about finding solutions to get a job done for the benefit of customers and communities; are good at taking on board others' views and working as part of a team, to achieve more and you're prepared to embrace new ways of doing things, with innovation and technology – then a job in Kier could be for you.'
When Care Leavers apply for these opportunities which may include Apprenticeships, Industrial Placements as well as graduate roles: Civil Engineer, Quantity Surveyor, Construction Manager, Design Engineer, Design Manager – they are given extra support with their application and interview.
In addition, the recruitment team have organised dedicated webinars to brief prospective applicants and to answer any questions they may have.
Kim Thomson Early Careers Recruitment Business Partner and key contact for the Covenant sums up the approach of Kier
'We are committed to creating a diverse and talented workforce and importantly helping previously underrepresented groups reach their full potential in the business. This is why we have signed up to the Care Leaver Covenant and will work proactively with the Care Leaver Covenant Team to make a difference in this sector'.
Case Study 2. Engie
ENGIE is a leading energy and services company focused on three key activities: Production and Supply of Urban Energy, Services and Regeneration. With 17,000 employees the company works in close partnership with local authorities, private sector funders, landowners and registered providers, to deliver thousands of much needed new homes and repairs across the country each year.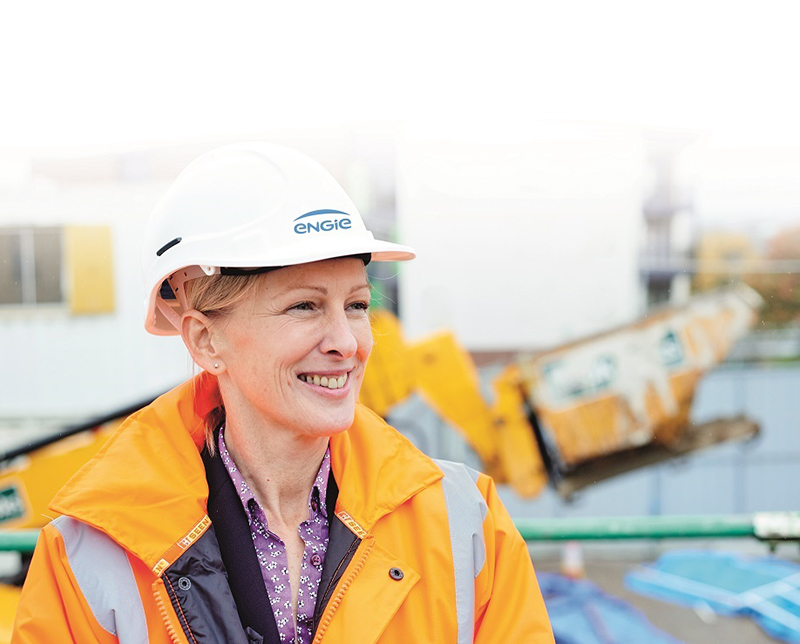 As a major contributor to local economic development, Engie are also passionate about creating vibrant, efficient and sustainable communities, and making a real difference to people's lives – including Care Leavers.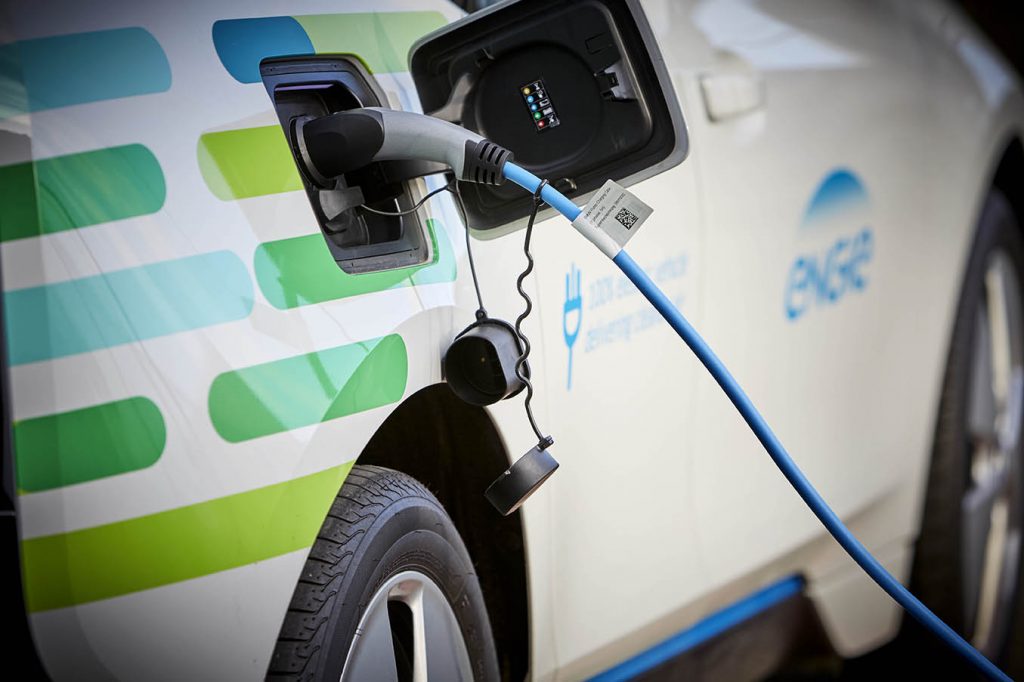 Not surprisingly these aims, and values led Engie to become an early signatory of the Care Leaver Covenant and their Social Value Manager Claire Preston has been a champion of the initiative from the outset. Claire says 'Engie work within the community, listening and responding to community needs so signing up to the Care Leaver Covenant was a natural thing to do. Not only are we investing in the future of an important group within society, but we are also identifying new employees to join the Engie Group'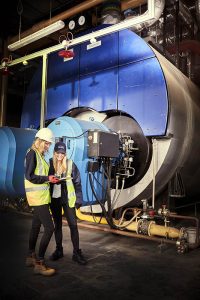 Whilst Engie have played an active role in making the work prospects of care leavers better by offering skills training leading to industry CSCS qualifications, Placements, Apprenticeships and other employment opportunities.
They have also taken positive action in helping care leavers improve their living environment through their exemplar 'DIY SOS Project' initiative.
Working in partnership with the Care Covenant Team, Engie completed their first project in March 2019 for a Care Leaver called Katie. Katie was 18 at the time and planning to move into a one bedroom flat in Leeds that badly needed refurbishment. Engie came to Katie's aid by sending one of their qualified painters who completely redecorated the flat ensuring Katie moved into a clean and welcoming environment.
Katie summed up her happiness ' I can't thank Engie enough for giving my flat a complete makeover because when I first saw the state of my flat, I was a bit overwhelmed as I knew I could not get it redecorated in the foreseeable future' She went on to say ' I have now moved in and am absolutely over the moon with my first home since leaving foster care and I can't thank Engie enough'
Lucy, a 22-year-old care leaver who in her short life, has already moved 27 times and expecting her first baby had a very similar experience. Lucy summed up on behalf of herself and other Care Leavers 'Thank you team Engie – thank you'
Engie have now completed 7 DIY SOS Projects and Claire Preston the Social Value Manager has confirmed 'that the team at Engie plan on doing further volunteering days, to carry out small DIY Projects for care leavers helping them achieve independent living'.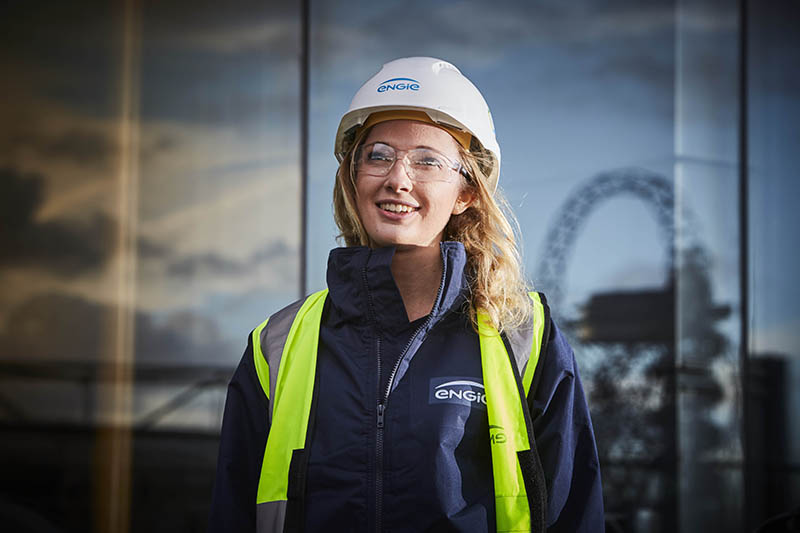 In recognition for this work and Claire's own personal efforts the pilot was recognised earlier in the year by the Parliamentary Under Secretary of State for Children and Families on Behalf of The Department of Employment of Education who presented her with a certificate to recognise her and the team as Sector Based Champions of the Care Leaver Covenant.
For more information – contact the Care Leaver Covenant Team 0800 077 3557 and visit our website https://mycovenant.org.uk/