Success for Balfour Beatty at the Association for Project Management awards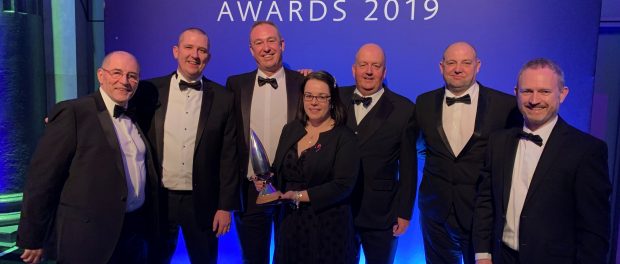 Balfour Beatty's joint venture with Cavendish Nuclear working with Sellafield Ltd, was praised at the Association for Project Management (APM) awards this week, as it secured the prestigious Engineering, Construction and Infrastructure Project of the Year award for the delivery of the Silo Maintenance Facility at Sellafield.
The project was recognised for project management excellence, successfully delivering the project over a period of eight years and executing over four million manhours, with no lost time incidents.
In addition, the project was commended for its approach to mental health awareness, working with Mental Health First Aid England to train employees to identify stress or mental health issues and provide those affected with appropriate support.
Iain Wilson, Director of Nuclear at Balfour Beatty, said: "This is a great achievement for our joint venture and testament to our collaborative approach which will support the successful decommissioning of the Sellafield nuclear site. Throughout the project lifecycle, we created an environment whereby standards were not just followed but adopted into the mindset of the project; resulting in the facility not only being delivered to cost and schedule but achieving an outstanding safety performance."
Awarded in 2014 and completed earlier this year, the £250 million Silos Maintenance Facility contract saw Sellafield Ltd, Balfour Beatty and Cavendish Nuclear work together to design, construct, install and commission the facility which will maintain critical machinery in Sellafield's nuclear decommissioning process to ensure a safe, secure environment.