Stamp duty holiday extension a boost for homebuyers in the East Midlands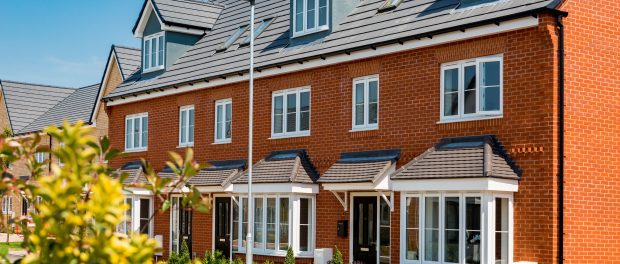 The Government's decision to extend the stamp duty holiday for a further three months brings a welcome boost for homebuyers across the East Midlands.
Vistry East Midlands says the move, which was announced in today's Budget (Wed 3 March) by Chancellor Rishi Sunak, will provide confidence for those already in the process of buying and unlock the door for many more people looking to move onto or up the property ladder.
The Chancellor's announcement means that buyers will pay no stamp duty on the first £500,000 of a property's value when purchasing a home before 30 June this year, with a transition period to be introduced from July to September with the stamp duty land tax only payable after the first £250,000 of a property's purchase value.
Vistry East Midlands – part of Vistry Group which includes Linden Homes, Bovis Homes and Vistry Partnerships – has developments across Bedfordshire and Cambridgeshire where buyers can take advantage of the stamp duty savings.
Nic Chapman, sales and marketing director for Vistry East Midlands, said: "This announcement is excellent news for buyers looking to move up the property ladder before the summer.
"Ensuring purchases are completed quickly will continue to be of vital importance, however. Following the introduction of the stamp duty holiday last summer, we noticed buyers increasingly opting for new-build homes as this represented the best option for ensuring a speedy sale for homebuyers.
"Not only is there no upward chain but buying new also enables purchasers to take advantage of a variety of benefits, including a 10-year NHBC warranty, energy efficiency which allows buyers to save on running costs, and a range of purchase assist schemes such as home exchange to enable existing homeowners to speed up the process and alleviate the added estate agents fees from their new home purchase and associated home sale."
Vistry Group is currently building a wide selection of homes at developments across the East Midlands.
For more information about Vistry East Midlands developments, visit bovishomes.co.uk and lindenhomes.co.uk/eastmidlands.