Sales director at leading homebuilder sheds light on being a woman in construction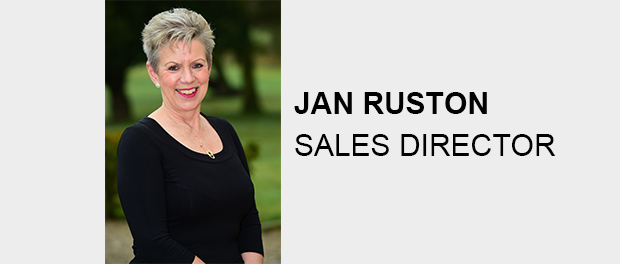 Jan Ruston, Sales Director at Barratt and David Wilson Homes North Midlands, has spoken about her experience as a woman in an industry typically perceived to be male-dominated.
After working as a secretary for an estate agent from the age of 16, Jan had initially viewed housebuilding as primarily consisting of men.
Upon starting her career at Barratt and David Wilson Homes however, she soon realised that the company was committed to promoting equality and opportunity for all employees.
Jan said:
"Some people still perceive the building industry to be an old-fashioned and male-dominated business, however this is not the case.
"Women are respected and encouraged equally and equality is a really important element of the workplace at Barratt and David Wilson Homes."
Jan believes that women may be deterred from joining the industry due to a lack of education on the opportunities and support available to women.
She believes that better representation in an industry surrounded by stereotypes can highlight the opportunities available for women, while there are many ways that developers can benefit from a significant female presence in their workforce.
On these mutual benefits, Jan continued:
"I think it's really important to see women in male-dominated industries because it brings different perspectives and opinions into decision making and drives better engagement.
"In my experience, at Barratt and David Wilson Homes we are all viewed as individuals and opinions are valued regardless of gender."
On her own success as a woman in the housebuilding industry, Jan said:
"I feel very proud to be a Director on our board and to be part of a successful division. 
"If I had been asked at the age of 16 where my career was going, I would have been over the moon to say I would be a Director of a blue-chip company such as ours.
"Every day is different and I enjoy decision making and driving the business forward.  I love a challenge and I am full of energy and enthusiasm every day as a result of the work I do."
Chris Southgate, Managing Director at Barratt and David Wilson Homes North Midlands, said:
"Jan is an excellent role model for any woman in the homebuilding industry and we are extremely lucky to have her as part of the team here.
"As a leading housebuilder, ensuring that stereotypes are removed from the workplace is at the forefront of our aims so that all employees can progress and achieve in their chosen industry."
When giving her advice to any women who are considering a career in the building industry, Jan said: "I would advise any woman thinking of joining the construction industry to determine what they want to achieve and to give it their best shot.
"I have never looked back and there are a number of fantastic opportunities for women in all areas of the homebuilding industry."
Further information about available career opportunities can be found at www.barrattcareers.co.uk. To find out more information about homes for sale in your area, please call the Barratt Homes sales team on 033 3355 8472 or the David Wilson Homes sales team on 033 3355 8473. Alternatively, you can visit www.barratthomes.co.uk or www.dwh.co.uk