Off-Site "GREEN BUILDINGS" – an elemental approach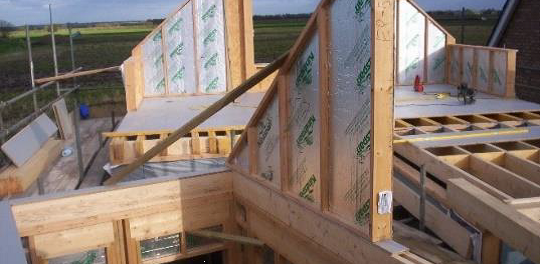 As demand for their bespoke timber and SIP frame building systems grows, Benfield ATT's flexible approach to design and manufacture is finding increasing favour with architects, builders and self-builders. As nationally recognised timber engineers, their innovative ability to deliver solutions for 'difficult-to-build' projects, is progressively offering standardised, modular components for designers to 'plug-in' to their projects.
Attributing this to his firm's Value Engineering approach, CEO Professor Dr. K. Michael Benfield asserts that: "While prefabrication is the way to solve many of the UK's construction issues, taking an elemental approach means this does not have to be boring, or over prescriptive."
The following are some of the components that can be found on-line, priced using on-line estimators, and ordered for quick delivery.
TradTruss – www.TradTruss.co.uk
Traditional Carpentry – Heritage and Modern Style Trusses
Using heavy section timbers to create both indoor and outdoor features can lift an otherwise commonplace building to be a 'work of wonder and art'. Most in demand are structural and decorative feature trusses in Green Oak, Douglas Fir and Glulam, for new builds, extensions, pool houses and other amenity buildings – for which traditional framing is also available.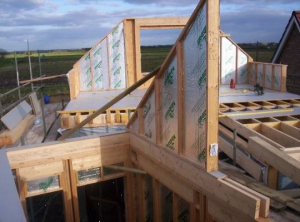 Easy Timber Frame – www.EasyTimberFrame.co.uk
Modular range of standard 'plug-in' timber frame panels
Using exactly the same materials as for their bespoke 'full service' projects, this modular range is based on a 150mm grid. Manufactured complete with external membranes and battens ready to receive external claddings, designs can be created from standard elements.
Panels, gables, spandrels and dormers are all supplied as 'flat packs' for collection or delivery.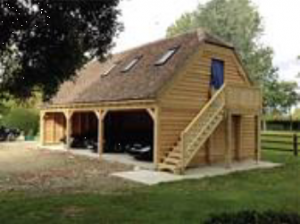 SolidLox – www.SolidLox.com
Rationalised Post & Beam system
Porches, Car Ports & Courts for developers, Car Barns, Rooms in roof, Garages, Garden offices, Studio's, Annexes, Link ways, post & beam elements … and more. With over 70 standard designs and easy adaptation for bespoke projects, SolidLox delivers most amenity buildings
Heritage and modern style designs all possible to build the Easy Way.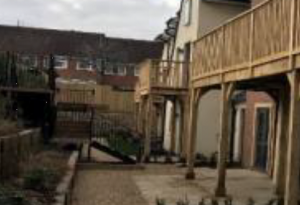 Belvedere Balconies – http://www.timber-frame-building.co.uk/timber-balconies-1.html
Free Standing Structural System
Easy to erect by most experienced DIY'ers or local handy men, the design enables you to avoid many of the issues associated with fitting traditional balcony structures such as cutting into walls without damaging their appearance and interfering with Lintels.
Kits include anti-slip decking, basic post & chamfered handrail, balusters and staircases if required.
Benfield ATT Group, Caldicot, Mon, NP26 5PR 01291 437 050 info@BenfikeldATT.uk www.BenfieldATT.uk