New Subby Hub launches, with one priority! Saving Subcontractors money!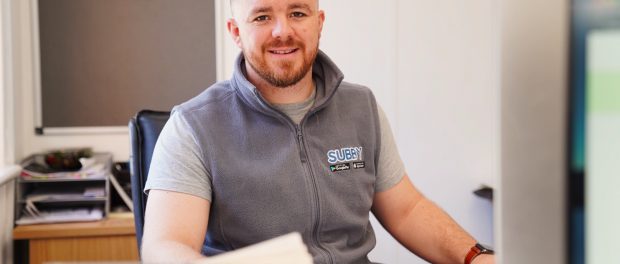 With over 90% of the construction industry made up of SME's, James Gilbert and the team at Subby believe now is the time to back the Subcontractor! James is the managing director at Subby and has applied his experience running a Carpentry company to create the Subby Hub online portal to support construction subcontractors from top to bottom.
Subby Hub is designed to give Subby's their time back, helping them to achieve better buying power, connect with new technology in construction to improve efficiency to their companies. Subby's joining the hub benefit from 65% off tool and plant hire; discounts on building materials; fuel cards, QS & commercials support; legal support, and much more.
Currently Subby members are seeing a minimum annual saving of £2,387.
James Gilbert says: "This is a fantastic start, however we will continue to add more partners and invest our time finding new ways/products to support the Subby Hub members"
Subby is currently running a 30-day FREE trial for new members. This is a great opportunity for Subby's to access 15 key construction partners and start gearing up for 2020.
"Finally, there is someone to support the Subby. Subby has given me access to so many savings; 65%OFF tool and plant hire, 10%OFF building materials and much more. I'm over £350 better off a month" Lee Mertens – ECG Group Ltd
If you would like to get in touch with James or the Subby Team use as of the options below:
Email: James.gilbert@the-scc.co.uk
Office: 01628951264
Mobile: 07515737554
Facebook: @SubbyJobs
Twitter: @SubbyJobs
Website: www.the-scc.co.uk/constructionmag