Morrison Telecom Services creates 500 new jobs to support delivery of Openreach broadband rollout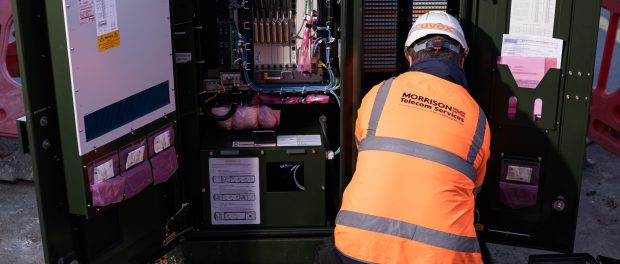 Regional recruitment drive is underway as mobilisation begins for delivery of ultrafast,
ultra-reliable 'Full Fibre' broadband to thousands of homes and businesses across the UK
Morrison Telecom Services, a part of essential infrastructure specialist M Group Services, is creating 500 new engineering jobs to support the delivery of 'Full Fibre' broadband infrastructure to homes and businesses in the UK on behalf of Openreach.
Openreach's ambition is to build Full Fibreinfrastructure to 20 million premises throughout the UK by the mid-to-late 2020s and Morrison Telecom Services is set to play a crucial role in building the new network to thousands of premises in Scotland, Lancashire, Yorkshire, East Midlands, East Anglia, Essex, West Sussex and Kent.
Under the terms of the contract, Morrison Telecom Services will be responsible for surveying, building, testing and supporting Openreach to commission the network. Detailed planning activity for the build programme is already under way with the rollout scheduled to begin during the next 18 months.
Openreach CEO, Clive Selley, said: "As a major employer and infrastructure builder, we believe Openreach can play a leading role in helping the UK to build back better and greener. Our Full Fibre network build is going faster than ever and we're now looking for thousands more people to build a career with Openreach and help us upgrade broadband connections and continue improving service levels. We're also investing in our supply chain, which will support the creation of thousands of jobs based all over the UK.
Pat Carolan, Managing Director of Morrison Telecom Services commented: "We are now mobilising to commence works on the delivery of Full Fibre across the UK over the coming months.
Our investment has already included the recruitment of 70 trainees to support our survey and design activities, as well as the establishment of training facilities in Risby, Leyland and Blantyre for the onboarding of further recruits.
"Our short-term objective is to work with local communities on the recruitment of up to 500 people to support our delivery of this critical infrastructure build programme and we will be looking to expand our involvement across the UK as the programme evolves."