Modular homes, offsite construction and future trends key to this year's event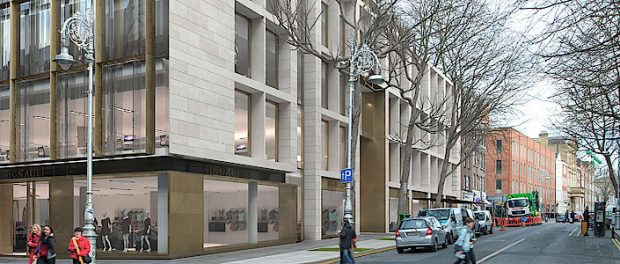 Over 2,000 people turned out for the UK's first ever National Construction Summit with modular homes, future trends and off-site construction remaining top of the agenda.
'Solid Foundation- Stronger Future' was the key theme of this year's event alongside other hot topics including Brexit, Foreign Direct Investment, Jobs, Skills, Training, Infrastructural Investment and Public & Private Housing.
Speakers included:
Katrine Sporle, Property Ombudsman, discussing consumer protection in the new build sector.
David Johnson, MD of Off Site Construction Advice Ltd., discussing whether off site construction is the answer to the housing crisis.
Lucy May, urban designer at Jacobs, on encouraging pedestrian movement and interaction through good urban design
Simon McLaughlin with Michael Smith, AECOM, on best practice FM, ensuring your maintenance strategy underpins your strategic asset management approach.
Gerald Kelly, general manager of the Confederation of Construction Specialists, discussing how to empower yourself and train through construction contracts
Robert Driscoll, deputy director of Business Policy and Practice ECA, on the future of procurement payment and contracts in the digital age.
Michael Williams, asset manager of Procurement for Housing UK, discussing whether value for money is a race to the bottom.
Panel discussions also took place on the main challenges and opportunities in technology, skills, and supply chain, and the importance of collaboration in achieving a smarter, safer & more sustainable built environment. Seminars were given on technology, sustainability, and innovation.
Speaking about the inaugural event, Colin Murphy, Exhibition Organiser and Publisher said 'As the UK's first ever National construction summit we are pleased to say the event was effective in terms of highling key challenges and trends emerging within the construction industry. Today's event reinforced the importance of construction to the UK and how much it contributes to the wider economy.'