Mick George Land University Accommodation Package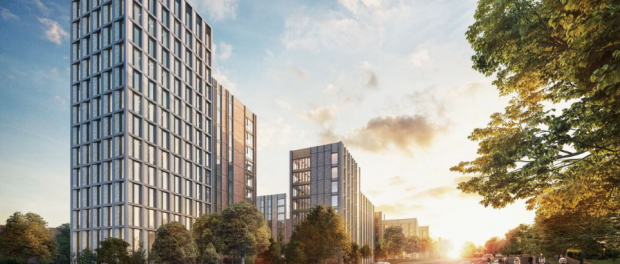 Having recently announced that it has secured construction works of more than £200m to create new student accommodation at the University of Leicester, energy and regeneration specialist ENGIE has wasted little time in appointing an Earthworks contractor.
Local firm, Mick George Ltd who operate two sites in Leicestershire will imminently begin Earthworks for the new regeneration scheme.
Following the demolition of existing student halls earlier this year, the new state-of-the-art accommodation will consist of seven blocks which will house 1,164 student rooms.
As well as the core accommodation facilities, the scheme will include refurbishment of the Grade II listed Freeman's Cottages for office and study space, in addition to the construction of a 500-space multi-storey carpark and the formation of a new 9,000m2 teaching and learning centre.
A key element in the design of the new facilities is energy efficiency, incorporating a number of renewable and energy-saving technologies; including solar panels, centralised gas fired Combined Heat and Power (CHP) and LED lighting.
It is anticipated that the project will take up to 3-years to complete.
Michael George, Managing Director at Mick George Ltd commented: ''We have delivered contracting services for several similar higher educational projects, all of which have played an integral part in improving the experience for Students at the respective Universities. We're certain that will be no different on this occasion.''