Management Systems Certification in Construction – Free guide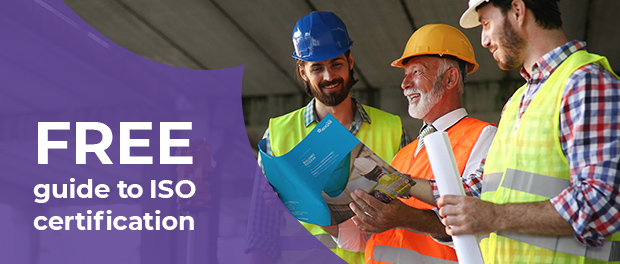 The number of construction companies applying for ISO management systems certification is rapidly increasing.
There are good business reasons for this. The main driver is that certification is a common requirement when bidding for work, especially on larger projects. The other reason is that companies that are already certified to one standard are seeing the business efficiencies that it brings and looking to add more certificates.
For companies that don't know what ISO management systems are, or how to go about getting certified, the knowledge gap can be a significant barrier.
Now, Alcumus ISOQAR, one of the UK's leading UKAS accredited certification bodies which audits organisation's management systems and issues certificates of compliance, has launched a free guide. It's called Building Success and explains in plain English the main ISO management systems and the benefit to constructions companies.
The free guide includes a detailed look at the following management systems:
ISO 9001 Quality Management
ISO 45001 Occupational Health & Safety
ISO 14001 Environmental Management
There is also a feature on the new PAS 3002 Code of Practice on Health and Wellbeingwhich puts the emphasis on mental wellbeing of workers.
The guide also highlights how implementing additional standards to create an Integrated Management System is a lot less work than many businesses think as there are many shared components across the standards.
The guide is free and is available now.