Alcumus ISOQAR launches free guide to certification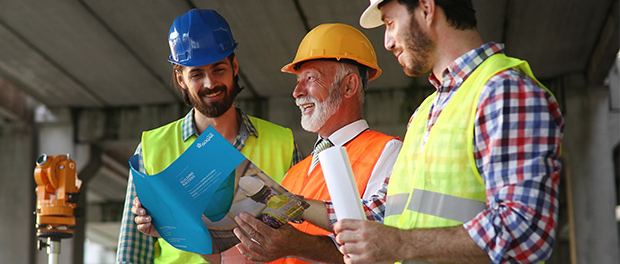 Alcumus ISOQAR, one of the largest UKAS accredited certification bodies, has released Building Success, a free guide to certification in the construction sector.
The document focuses on ISO certified management systems which help businesses run more efficiently and are increasingly a requirement when submitting tenders.
The guide includes a detailed look at the following management systems:
ISO 9001 Quality Management
ISO 45001 Occupational Health & Safety
ISO 14001 Environmental Management
There is also a feature on the new PAS 3002 Code of Practice on Health and Wellbeingwhich puts the emphasis on mental wellbeing of workers.
The guide identifies the benefits of the systems with real world examples and opinions from experienced ISOQAR auditors who work with construction companies every day.
Steve Stubley, Technical Director at Alcumus ISOQAR, says: "Construction companies are coming to us in greater numbers than ever, sometimes desperately requiring certification to help them win tenders. We also get enquiries from companies who already have one or two standards and are looking to add more certificates. This free guide is for all those businesses who need or want to know more about management systems in construction."
The guide also highlights how implementing additional standards to create an Integrated Management System is a lot less work than many businesses think as there are many shared components across the standards.
The guide is free and is available now.