Macroeconomic headwinds accelerate digital technology spend in construction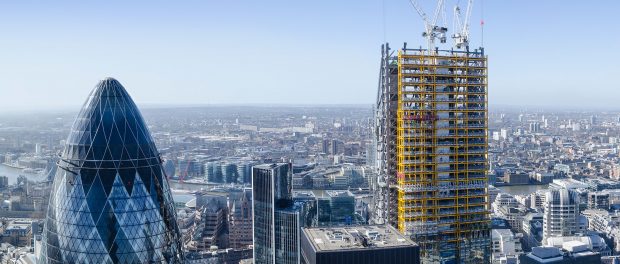 Procore's 'How We Build Now' study of over 200 UK and Irish construction leaders reveals economic volatility has catalysed digital transformation across the sector as decision-makers seek greater productivity, profitability, sustainability tracking and workforce development
Economic and industry volatility has led three quarters (75%) of UK and Irish decision makers to increaseinvestment in digital transformation within their business over the past three to six months, and just over a quarter (28%) have done so significantly
Data continues to fuel industry change. Business leaders predict a 25% project cost saving if data could be more efficiently captured and integrated
In the UK, 3 in 10 decision makers (28%) estimate that 26% to 50% of a typical project's time is spent in re-work or rectifying mistakes. In Ireland, 22% of decision makers offered a similar estimate of additional time required
62% of UK and Irish construction leaders say actively managing / tracking carbon emissions on their construction projects is in plan for the next 24 months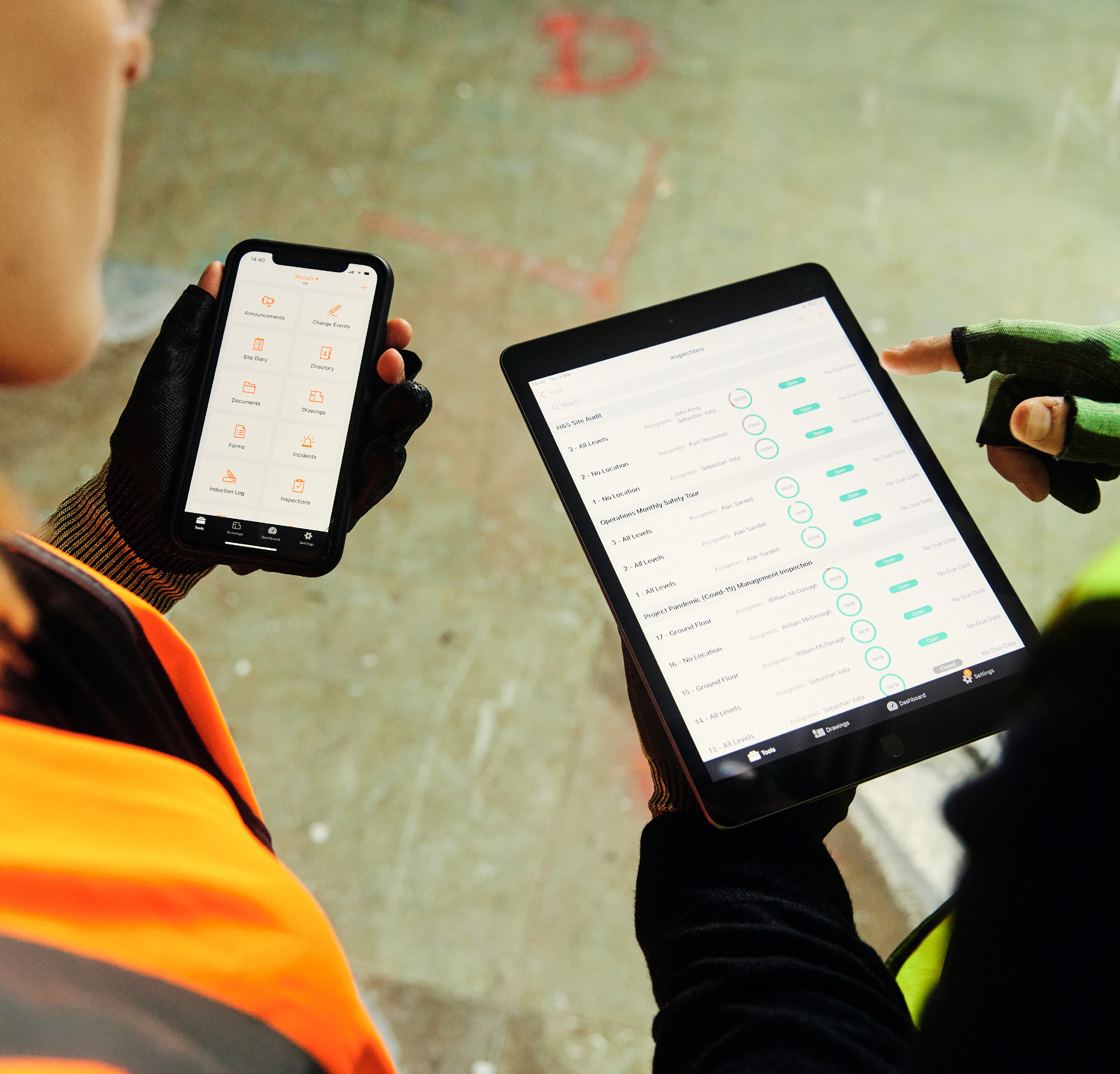 More than a quarter (28%) of construction decision makers within the UK and Ireland (UK&I) reveal that economic and industry volatility has prompted a significant increase in digital transformation investment over the past three to six months, while three quarters (75%) say it has driven a net increase.
This is according to a new 'How We Build Now' benchmark report commissioned by leading global construction management software provider, Procore Technologies, Inc. Surveying over 200 decision makers across the UK&I, the research examined the sentiment of the industry, its level of digital maturity and the challenges and opportunities facing firms as they seek to drive productivity, profit and performance.
The construction sector is recognising the transformative power of technology
The UK&I has one of the most ambitious digital pathways for construction in the world and Procore's research underlines significant headway made by the industry in terms of digitalisation. 12% of respondents consider themselves to be a digital-first business and over 2 in 5 (44%) say they are well on the way towards digital transformation. The remaining 44% say they are 'just starting out' on their digitalisation journey.
A major motivation for this accelerated digitalisation could be the benefits it brings to pre-construction. Respondents gave 'Implementing best practice process and protocol in pre-construction' as the most popular choice to improve productivity and profitability within their business. Technologies, particularly construction management platforms, play a major role in making this a reality – helping unify teams, reduce project risks, and increase the chances of predictable outcomes.
Availability of work is not the issue, driving productivity and profit is
With one in two (49%) businesses expecting the number of projects to increase by up to 20% in the next 12 months, and 56% claiming they are somewhat confident in market conditions for the year ahead, industry optimism remains despite macroeconomic headwinds.
Yet tempering the general market positivity is an awareness of considerable sector challenges. Dealing with the increasing cost of raw materials and equipment, dealing with trade contractors and managing customer disputes and getting / issuing payments were ranked the top biggest challenges for construction professionals in the 12 months ahead.
Additionally, the perennial proliferation of rework continues to derail the industry's path to profit. Respondents across the UK&I revealed that, on average, 25% of a typical project's time was spent on rework or rectifying issues. In the UK alone, almost 3 in 10 (28%) put the figure even higher, estimating it consumed 26% – 50% of a typical project's time. While in Ireland, 22% said the same.
"In an environment where the pressures firms face come from the bottom line rather than the top, the scene is set for technology to play a greater role in driving the industry forward. This is backed up by almost half (44%) saying they plan to introduce construction management platforms into their business in the next 12 months," commented Brandon Oliveri-O'Connor, Vice President of EMEA at Procore.
Recruiting the workforce skills for today's construction needs
At a time when skill shortages continue to challenge the sector, almost half (49%) of those surveyed are somewhat confident in the skill sets of the construction workforce. The most frequent concerns around the quality and/or availability of talent were 'too much competition from other construction firms', 'candidates being unwilling to work in all the locations/sites required' and 'candidates being unwilling to upskill or reskill'.
To be successful in the next phases of construction's rapid evolution, business leaders believe a varied combination of skills will be critical. 'Problem solving ' topped the list of most in demand skills for the next 12 months alongside 'time management', while 'project management' and 'tech savviness' followed closely behind, signalling the growing importance of construction management skills in partnership with technology.
Firms are rising to the sustainability challenge
With construction in both the UK&I having ambitious carbon-reduction targets, over half (51%) of respondents follow the ISO 14001 (Environmental Management System) accreditation today, while 34% plan to in the next 12 months.
The majority (86%) also said that decarbonisation will be an important challenge for them in the next three years. While over a third (33%) of surveyed construction firms are already actively tracking carbon emissions on projects, a further 35% say it is in their plan in the year ahead. What's more, one of the main reasons firms are looking to improve capturing, integrating, and standardising data from different parts of their business is to drive their sustainability goals.
Brandon Oliveri-O'Connor concludes: "These findings aren't just good news for now – but the future too. Against persistent headwinds in the construction sector globally, UK and Irish decision makers continue to show resilience and adaptability to build strategies for long-term success. Accelerating digital transformation and unlocking the value of data to improve decision-making, visibility, security, client experience, as well as sustainability, will not only improve the industry's efficiency and bottom line today but increase its ability to navigate unforeseen challenges and expectations tomorrow."
Additional highlights from the report include:
New horizon for construction technologies: Despite clear recognition of the potential for next-generation technologies like robotics and 3D printing, existing technology that can transform day-to-day operations now and better utilise data immediately is outpacing more futuristic tools. According to business leaders, the technologies most likely to drive positive change and digital transformation in the sector in the next three years were: Construction management platforms (covering pre-construction, project execution, financials, workforce management); Prefabrication / DFMA (design for manufacture and assembly) and Extended reality (XR including AR, VR, MR)
The value of data: The top benefits decision makers in the UK&I predicted from better capturing, standardising and integrating data from different parts of their business were enhanced security, improved visibility and improved employee experience. This speaks volumes to the growing necessity for quality data practices in construction. 
DE&I initiatives gain momentum: Efforts are also being made to widen construction's demographic make-up in order to truly reflect modern society. Diversity, equity and inclusion policies are in place at 44% of construction businesses, and 50% say they will be introducing such policies during the next 12 months. Nearly half of respondents (48%) have wellness and mental health practices in place, and 45% plan to introduce wellbeing policies over the course of the year.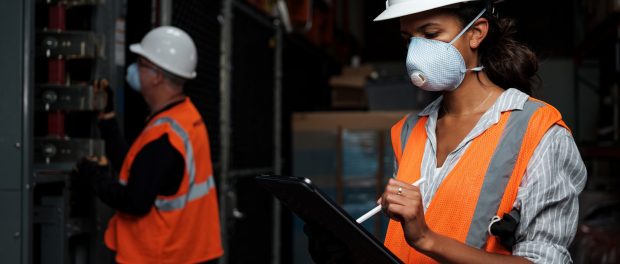 Download the How We Build Now in EMEA 2023 Report here.