Let's get digital with Clixifix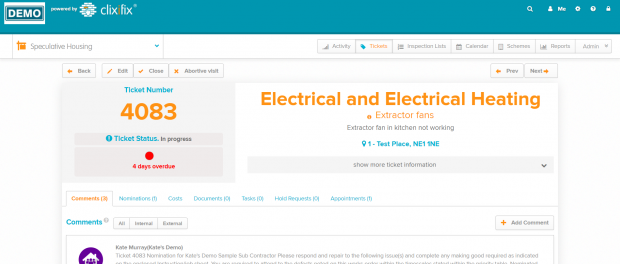 It may be a world where human interaction is still worth a thousand apps, but digital technology and a host of innovations from a supply chain forever pushing the boundaries are slowly transforming the new homes space.
Whether it is employees and sub-contractors being given new tools to help track defects and improve accountability and delivery, or the advance of marketing technology to engage and inform consumers, the housebuilding industry is slowly evolving.
'The customer journey' may have become a marketing cliché, but in the construction sector hotwired to think primarily in terms of bricks and mortar, the customer journey, says James Farrell, co-founder and managing director of Clixifix, is where the focus should lie.
"In some companies we have visited, the customer care or complaints file is still passed around the office like a poisoned chalice," says Farrell.
"There are some very capable software solutions that were designed initially as accounting tools, which later added a customer care module to their product offering. These on premise products were very expensive, complex to get up and running, charged per user licence and lacked that true collaboration between all parties.
"So a lot of housebuilders who couldn't afford or didn't rate the on-premise software have defaulted to creating Excel spread sheets to log all reported issues. I often wonder if Bill Gates realised that when Microsoft designed Excel, that the product would be the industry leader in storing customer care data for UK housebuilders!"
Clixifix is a customer care management application developed by people with many years of experience in new homes sales and marketing and customer care departments. It is a cloud-based application – there's no software to install or download – designed to issue unique ticket numbers for every defect or repair reported.
"Every defect is either an emergency, or a high, medium or low priority repair. Depending on the company, which can set its own internal KPIs [key performance indicators], the response times could range from four hours to 28 or 60 days," says Farrell.
"Once you create the ticket, there is a chronological countdown until the ticket is closed or resolved. Every one of the team has a unique user name and password to log-in and they can see the dashboard, which shows them how many tickets are open; it's all in front of them and very transparent.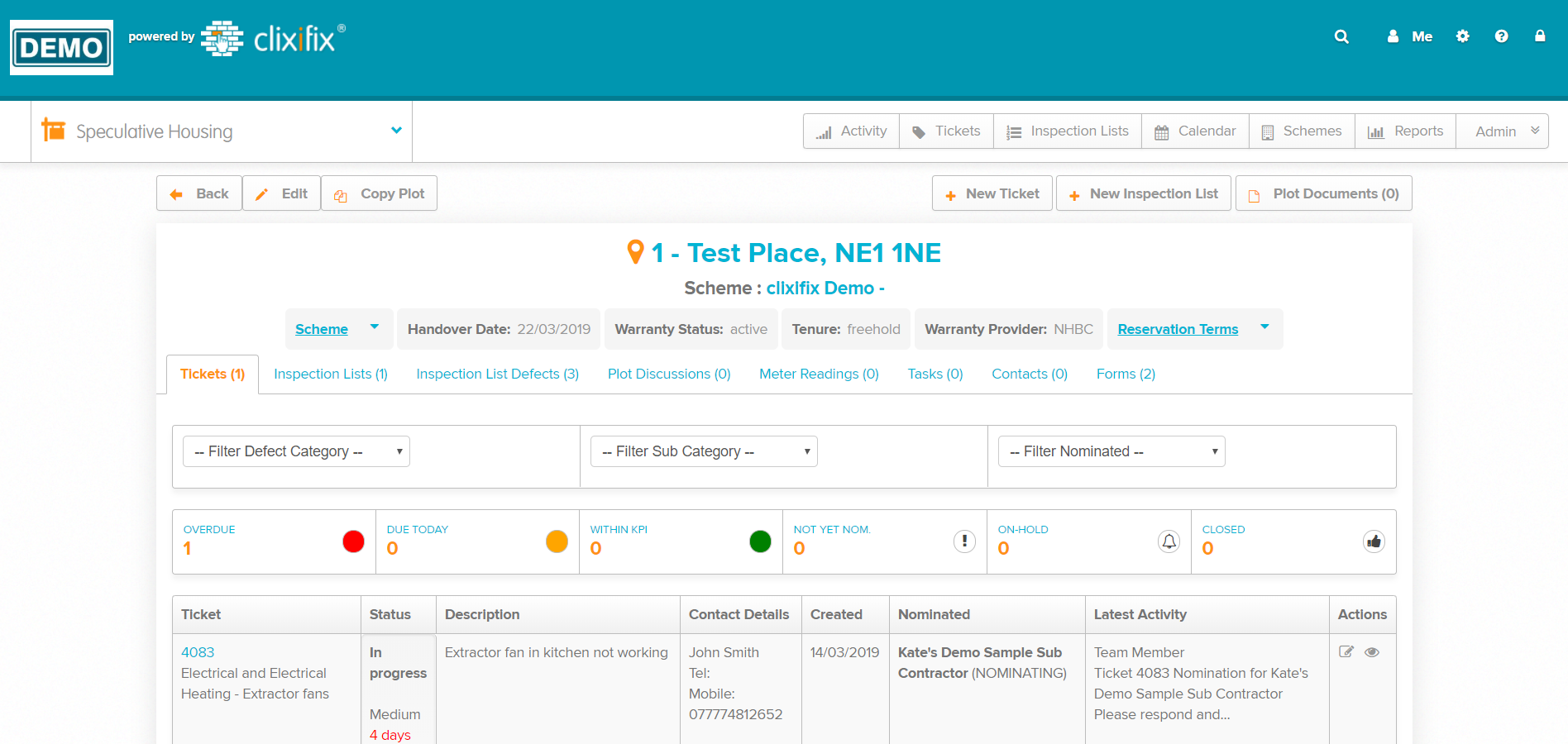 The sub-contractors are nominated on the ticket so they know how long they have to respond, and the process goes from there," says Farrell, with the ability to upload support documents from a mobile, or create appointments on the move.
"There is a clear audit trail from the very first contact from the purchaser or resident, which can't be deleted. It brings transparency and accountability to the process."
Housebuilding is a very traditional industry – a polite way of describing the sector's use of out-dated systems and practices and failing to embrace or keep pace with technology.
"I do feel the industry is slowly coming round to the idea that you don't need to have all your software in the office. Just because your business is not in the technology sector doesn't mean that innovation isn't important to facilitate improvement," says Farrell.
"With improved IT infrastructure and instant application deployment among your remote workforce, clients and sub-contractors, SaaS [Software as a Service] is something to consider as it becomes more prominent in the construction industry."
Farrell says a collaborative platform to work together on defects and repairs, sharing documents, encouraging teamwork and creating efficiencies ensures your subcontractors and supply chain feel valued and trusted.
He stresses the need to work on aftersales care too, as a poor customer experience can end up online and dispersed across social channels and blogs, damaging your brand.
"Empowering your consumers with the resources and functionality to find answers and report issues quickly through online platforms is the present accepted norm for aftercare in numerous other sectors but not in our construction Industry.
"Enabling owners and clients to log in to their personalised dashboard for updates on reported defects and repairs, view support documents, product information and even help
videos instantly can be invaluable. This omni-channel approach is consistent with their pre-sales experience and could cement your company's reputation for excellent customer care," says Farrell.
Clixifix Website: clixifix.com