IWJS Awarded Waste Infrastructure Network Services Framework by Severn Trent Water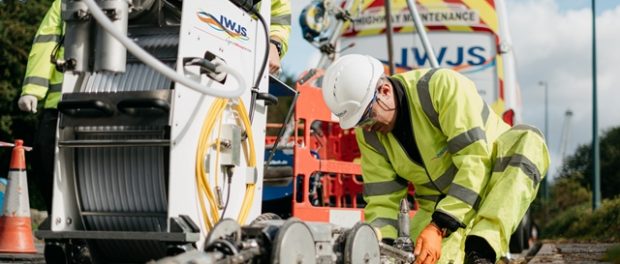 IWJS, one of the UK's leading wastewater service providers, has been awarded a major new AMP7 framework contract by Severn Trent.
The Waste Infrastructure Network Services framework was tendered in two Lots, with IWJS appointed as the preferred supplier for Lot 2 (Proactive Services). The contract term will run from 01 April 2021 until 31 March 2025, with further extension options up to a maximum of four years.
Under the terms of the contract, IWJS will be responsible for a programme of works that will include sewer jetting and cleansing, follow-on works, repairs, defect rectification, CCTV investigation, sewer lining and network mapping across the entire Severn Trent region.
Helen Miles, Capital and Commercial Services Director at Severn Trent, said: "Our new operating model is designed to improve the way we work and ensure our service for our customers is the best it can be. It means we can be more proactive in preventing issues before they happen whilst also responding as quickly as we can on those occasions when our customers have problems.
"We're looking forward to working with IWJS going forward, and we're sure our customers will be the real beneficiaries of our new partnership."
Christopher Stewart, Managing Director of IWJS, commented: "We are excited to have secured this hugely important contract that provides IWJS with an opportunity to play a key role in the delivery of Severn Trent's AMP7 waste infrastructure network programme. During our discussions with the client, we were able to demonstrate a dynamic range of innovations, including the use of predictive technology, that offer the potential to deliver significant benefits across their respective regions.
"We look forward to developing a close and collaborative relationship that will benefit from our approach to innovation and continuous improvement, along with our excellent environmental credentials, training and understanding. This contract award will also create some new job opportunities across Severn Trent's operational region and we will be actively recruiting locally based people to help IWJS deliver these essential infrastructure works."