Interserve wins place on £30bn Crown Commercial Services' Construction Framework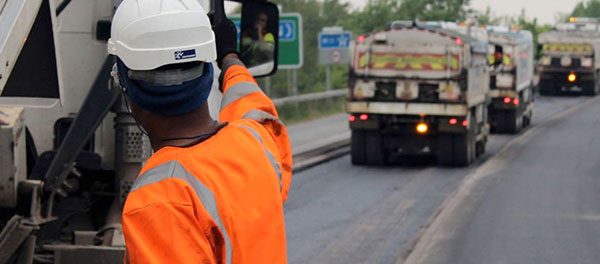 Interserve Group Limited, the international support services, construction and equipment group, has been awarded a place on the Crown Commercial Services (CCS) construction works and associated services Framework valued at £30bn.
CCS is the largest public procurement organisation in the UK which aims to help companies across the public sector find the right commercial partner to deliver services.
The new funding Framework for construction has been developed to allow construction firms the chance to bid for work on government projects over the next seven years and provides customers and suppliers with the assurances required for long-term projects, and make sure the Government gets best value for money.
The Construction Works and Associated Services commercial agreement will assist central Government and the wider public sector with projects focused on the construction, refurbishment, repair, demolition or decommission of public buildings across the UK.
The Framework is split into eleven primary lots and Interserve were successful in being chosen for the majority of the lots, especially those that are core to the framework, covering construction works and management, residential and high-rise accommodation worth from £3m upwards.
John Welch, CCS's Deputy Director for Construction, said: "This agreement will support construction and drive industry growth. Its lotting structure has been designed to maximise opportunities for all sizes of company and that includes SMEs, which play a key role in UK construction.
"For example, standardised payment terms and other fair payment objectives are embedded within the framework scope. This agreement also facilitates the use of digitisation in construction and promotes the use of innovative solutions via modern methods of construction."
It is estimated that over the seven-year life of the framework, the cost of the works carried out across the country could be up to £30bn or less – with the projects led by Government departments and the money taken from existing departmental budgets.
The framework has been designed with flexibility in mind to service a range of construction and civil engineering requirements across both central government and the wider public sector.
Prompt payment initiatives and project bank accounts (PBA's) have been incorporated into the framework to support supply chains and help sustain and grow the market whatever the size of the organisation.
Andrew Jowett, Divisional Director at Interserve Construction, said: "This a significant contract win to add to our Framework portfolio of work following on from our recent success in securing a place on four Frameworks with Yorkshire Water worth £2bn.
"Operating across the UK, Interserve Construction will offer a full range of integrated services to participants in the CSS Framework with a focus on quality, sustainability and value for money. Our place on the Framework further underscores our capabilities in delivering a wide range of complex construction solutions as a trusted supplier."
Interserve Construction's strategy remains focused on delivering world-class facilities where it can clearly demonstrate its expertise and capabilities across a range of key sectors including healthcare, education, retail and major Framework projects with local authorities and other major organisations.