Green water recycling centre design flushes out carbon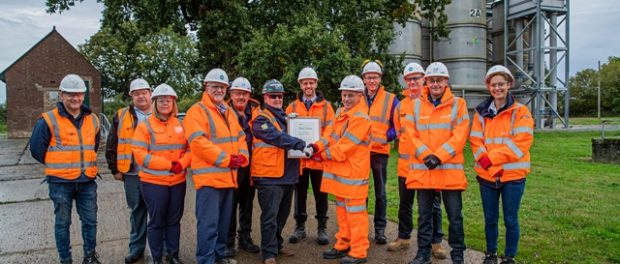 Upgrade to 1930's Water Recycling Centre (WRC), awarded 'Deep Green' environmental accreditation.
Work by Skanska as part of Anglian Water's @one Alliance, to refurbish and expand Wymondham Water Recycling Centre in Norfolk has achieved a near-zero impact on the environment, after reducing carbon in construction by 83 per cent.
The upgrade, carried out collaboratively with alliance and supply chain partners, was needed to ensure the site could meet increased demand from new and future housing developments on the outskirts of Norwich. The scheme also needed to meet Anglian Water's ambitious goal to reduce the carbon in newly built assets by 60 per cent, to help realise the water industry's commitment to becoming carbon neutral by 2030.
After considering constructing an entirely new treatment process and site building, the team opted to instead completely refurbish the existing site, saving almost 3,000 tonnes of carbon.
They achieved this by taking a green design approach, focusing on offsite manufacturing of the Flow Submerged Aeration Filter (FSAF) tank. This reduced waste onsite, with zero waste to landfill and enabled the tank to be constructed above ground – reducing spoil and the need for concrete filling. It made construction on site safer and installation quicker, completed by two cranes in just three days.
Reuse of materials as part of the design meant that the redundant 1930s trickling filter was given a new lease of life with new mechanical arms to make use of the existing filtration process. The existing Biological Aerated Flooded Filter (BAFF) feed pump station was also reused, reducing energy use by 53 per cent.
By taking this approach, the scheme achieved the highest environmental certification of 'Deep Green' on Skanska's global environmental rating system – the Skanska color palette™.
Gregor Craig, Skanska UK President and CEO said:
"Reducing carbon is one of the most important ways that we can play a part in tackling the current climate emergency that we face globally. This is a flagship example of our capability to deliver green solutions for our customers and lead the industry in more sustainable construction."
Peter Walsh, Skanska Managing Director for Utilities, added:
"Wymondham is now the fourth UK project to achieve Deep Green environmental status and the third delivered in the water sector. It demonstrates that innovation in design, coupled with aligning our environmental aspirations with our customer's, can create something truly sustainable. As we adopt these principles across our projects, I look forward to developing more 'Deep Green' critical national infrastructure in the future."
Paul Fletcher, Director of the Anglian Water @one Alliance said:
"Carbon reduction only happens when all partners in the supply chain are committed to reducing their footprint and saving costs. Huge carbon savings like these clearly demonstrates that commitment and the strength of the collaboration between our suppliers and partners on our journey to carbon neutrality.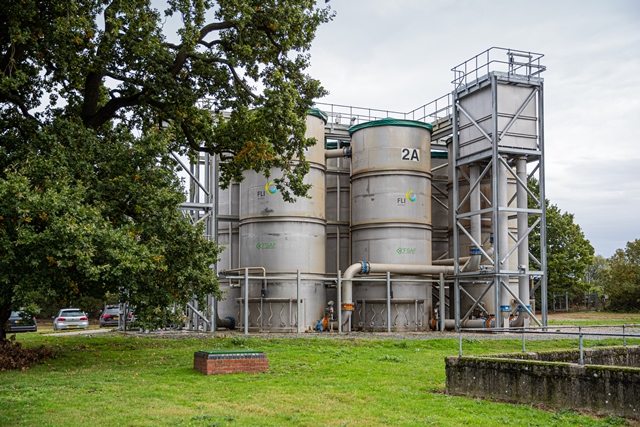 "By continuing to set ambitious carbon targets, we can disrupt established practice, drive innovation, and significantly reduce costs and environmental impacts – a win-win all round."