Innovation in the spotlight: Future Lab to return to UKCW Birmingham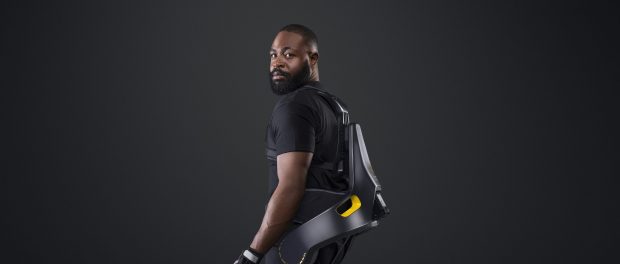 Robotics, sustainability and productivity will all be highlighted in the ever-popular Future Lab at UKCW Birmingham this October – a showcase of technology, disruptors and change-makers who are at the leading edge of innovation in the industry.
The three-day construction show, which returns to the NEC from October 3rd to 5th, will welcome over 25,000 visitors, with a key focus on culture change in construction, and feature over 6,000 products and services.
Each product featured in Future Lab is part of a step in building a home or building: from AI supported tools, CO2 reducing products and performance enhancing building materials:
Apogee – the strikingly designed, AI-supported Apogee is German Bionic's next-generation smart robotic wearable tool. It is even lighter and more comfortable than its predecessors and broadens the areas of application.
Minimass – a family of new, patented, low-carbon, low-cost, 3D printed concrete structural elements for use in the construction of buildings and bridges.
Nav520 & thermal camera – the RealWear Navigator 520 is the gold standard in rugged frontline solutions. An agile, lightweight headset, it engages, empowers and elevates remote working.
Cyanoskin – an innovative living paint that efficiently absorbs carbon dioxide. By harnessing the extraordinary power of photosynthesis, it is  a unique paint primarily composed of algae, offering an eco-friendly way to transform spaces.
CUT – POZZ – a novel technology platform which unlocks new advances in strength and durability for cement replacements. By permanently storing CO2 in industrial by-products and natural materials—from coal plants, glass manufacturing, mine sites, and more—they improve performance and lower emissions.
Breathaplasta – a range of breathable plaster, designed for healthy buildings and people. The Breathaplasta product line (Thermal, Universal and Smooth) has proven to reduce mould and damp using natural additives, offering fabric first solutions that are a fast and easy way to insulate homes.
Nathan Garnett, UKCW show director, commented: "In a rapidly changing industry, UKCW strives to showcase the companies who are fundamental in shaping the construction world with innovation and technology. That's why we're excited for Future Lab to be returning to Birmingham"
Officially opened by architect and Channel 4 presenter George Clarke and championed by partners and sponsors such as HP, Northgate, Find It In Birmingham, CIOB, BMF and NFB, the show will feature sessions and seminars led by industry experts across six stages. Other key features include:
Robotics Theatre sponsored by HP, will showcase all types of construction robotic innovation
UKCW Role Model Awards – celebrating the unsung heroes of construction, the award ceremony will be taking place on the main stage on 5th October.
Timber Expo – celebrating 10 years at UKCW this year, the UK's largest display event for wood and timber presents the future of the sector – from sawmills, timber cladding and mouldings to doors, windows and flooring products.
Seminar programme – details of the comprehensive seminar programme and CPD opportunities will be revealed in July, covering latest building regulations, the Building Safety Act and its implications, and advice on retrofit.To register for UKCW Birmingham for free, go to UKCW Birmingham Registrations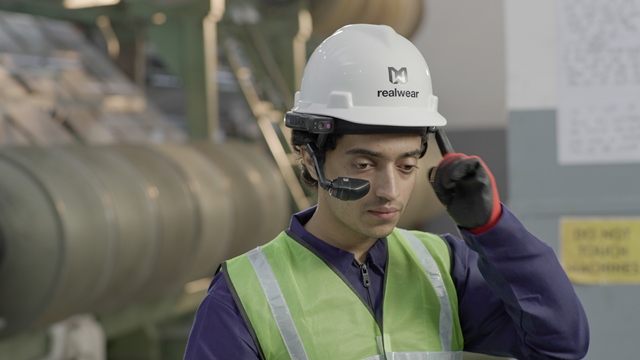 For more information on Future Lab visit www.ukconstructionweek.com/future-lab
Follow us on social media @uk_cw #UKCW2023