hub South West welcomes Kilmarnock-based Hugh LS McConnell as a new Tier 1b Contractor partner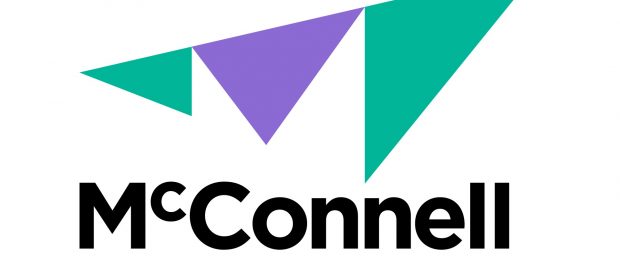 hub South West, the public-private partnership funded by Scotland's business development agencies, local authorities, and leading Tier 1 contractors, has added Hugh LS McConnell to its supply chain framework as a new Tier 1b Contractor partner.
The company's inclusion on the supply chain framework empowers the Kilmarnock-based business to bid for hub South West refurbishment projects up to £10m throughout Ayrshire, Dumfries & Galloway, and Lanarkshire over the next four years.
Hugh LS McConnell, established in 1929 and acquired by its current owners in 2018, provides refurbishment, modernisation and maintenance services to buildings and facilities for property owners across the UK. A regional office is situated in Camberley, Surrey.
It acts as a Main Contractor on refurbishment and regeneration projects and offers core in-house strengths in Roofing, Sheeting & Cladding and Painting & Protective coatings.
The company's proven approach delivers projects using a combination of directly employed skilled tradespeople, incorporating Specialist Roofing and Cladding Teams, and approved specialist subcontractors for Public and Private clients in the Commercial, Industrial, Retail, Education, Housing, Utility and Defence sectors.
hub South West Chief Executive, Michael McBrearty, said: "In our continuing quest to recruit proven, local construction contractors to reinforce our operations, we are pleased to have Hugh LS McConnell join hub South West's supply chain framework.
"Our aim, as ever, is to secure agreements with partners whose values align closely with ours and with the needs of all our stakeholders.
"McConnell's is a highly-regarded business throughout the UK construction sector, and we look forward to working closely with it on future projects. Our shared values mean that each of our Tier 1 contractor partners is aligned with our needs and reflect our ambition to deliver sustainable, high quality infrastructure for our communities."
Eamonn McGarvey, Managing Director of HLS McConnell said: 'We are delighted to have been appointed to the hub South West framework and very much look forward to working with hub SW, its Clients, Consultants and other Framework Contractors on prestigious projects that benefit the South West of Scotland. Being based in Kilmarnock ensures that we are in ideal location to deliver our services"
hub South West has now delivered £507m of infrastructure projects covering the education, health, leisure, housing, and residential care sectors. In the year to March 2020, £158m of projects were in construction, with £468m in development.
In addition, 518 jobs have been created, 634 training opportunities made available on hub South West projects and 100 apprenticeships have been completed since inception.