How to improve energy efficiency in older windows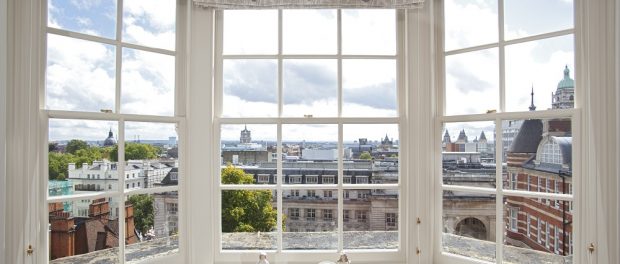 Are you working on a project with older windows that are draughty or single glazed?
With increasing awareness around upgrading older properties to be more energy efficient, it is more important than ever to look at how you can sympathetically improve older windows in a period property.
The type of work that can be carried out will depend on the condition of the existing windows.  We discuss the different options that are available to improve energy efficiency in older windows.
Draught proofing existing windows
If the windows are letting in draughts but are otherwise in a good condition, you may not need to replace the window.
By draught proofing the existing windows you can prevent cold draughts entering the property around the gaps in the windows.  If needed, any cords or weights can also be replaced at the same time to allow the windows to open smoothly.
This is a cheaper option than replacement, but it won't provide you with the added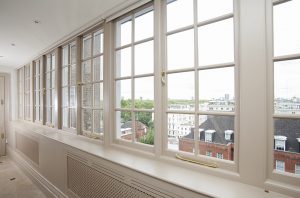 benefits of double glazing if the existing windows are single glazed.
Installing double glazing
Assuming planning permission allows it, installing double glazing will allow for improved energy efficiency in a property.  As double glazing is often standard now, double glazed windows can also be cheaper than single glazed windows.
If the frames are in a good condition, the moving parts of the window (the sashes) can be replaced with new double glazed sashes.
Alternatively, if the whole window is rotten, you can install a complete new double glazed window.
Secondary glazing
Where double glazing is not permitted by the planning officers, secondary glazing is often a good alternative.  This involves installing a separate window behind the existing windows.
This works in a similar way to double glazing to improve thermal efficiency.
Sympathetically replacing traditional windows
When replacing windows in a period property, you don't have to sacrifice style for efficiency.  Timber windows can be both double glazed and designed to match the style of the building, improving the warmth and beauty of the property.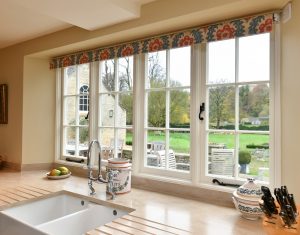 In fact, as timber is a naturally insulating material, timber windows can provide better thermal efficiency than their plastic equivalents.
However, it is important to ensure that the windows are made and installed to a high quality to benefit fully from the energy efficiency of your new windows.
Obtaining quotes for energy efficient timber windows
A timber window specialist, like The Sash Window Workshop, should be able to advise what would be best and most appropriate for your project.  They can assess the current condition of the windows and provide you with a quote.
The Sash Window Workshop have extensive experience working on traditional timber windows in period properties and can comply with Conservation Area and listed building regulations where required.
They manufacture all their new windows in-house in Bracknell, Berkshire, offering a supply only service nationwide and an installation and repair service across London and Southern England.
The company believe that it is important to provide high quality windows, alongside excellent customer service, demonstrated by the fact that they are an award-winning company and a Which? Trusted Trader.  They are also FSC certified and FENSA registered.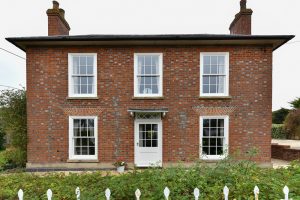 To obtain a quotation for your project, contact The Sash Window Workshop on 01344 868 668 or email any drawings and specifications to info@sashwindow.com.