Housebuilding remains strong as Infrastructure reaches a new low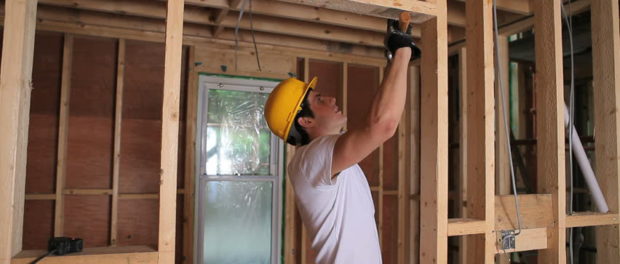 It was positive news for housebuilding across July, as construction contract values for the sector reached £2.5 billion.  However the same could not be said for the infrastructure sector as figures reached the lowest total for more than six years.
The latest edition of the Economic & Construction Market Review from construction industry analysts Barbour ABI, highlights the levels of construction contract values awarded in July across all regions of Great Britain, which totalled £5.4 billion based on a three-month rolling average, still well below this year's peak of £6.5 billion from March.
Looking across all the construction sectors in July, it was infrastructure that provided the biggest surprise, producing just £784 million worth of construction contract value, a 97 per cent annual decrease and its worst performing month for more than six years. Typically one big value infrastructure project is commissioned each month, which was absent in July.
Outside of January and February this year, housebuilding figures reached £2.5 billion for July – the highest value for any month since Barbour ABI began tracking the series six years ago.  Furthermore, four of the top ten biggest construction contracts agreed this month came from housebuilding – including the Charter Square development in Staines, valued at £120 million.
It was a mixed July across other construction sectors, with industrial, hotel leisure & sport and medical & health all increasing contract value on June figures, whereas education and commercial & retail dipped, with the latter producing its lowest figures since the beginning of 2013.
Regionally, London and the South East led all regions, both with 14 per cent of the total construction contract value. Some of the larger projects in these areas includes the Oxford Technology Park worth £90 million and the Wandle Terrace redevelopment valued at £70 million.
Commenting on the figures, Michael Dall, Lead Economist at Barbour ABI, said: "Overall construction figures remained steady in July, thanks to the robustness of the housebuilding sector, producing another strong month.  In reality, this picked up the slack for waning sectors such as infrastructure and commercial & retail that fail to make up lost ground."
"Across July there were 925 construction projects commissioned but these did not fall consistently across the sectors, putting an ever increasing emphasis on housebuilding's robust figures to make up for the lack of investment in other parts of construction."