H1 Air Tightness Testing: How to Pass the Test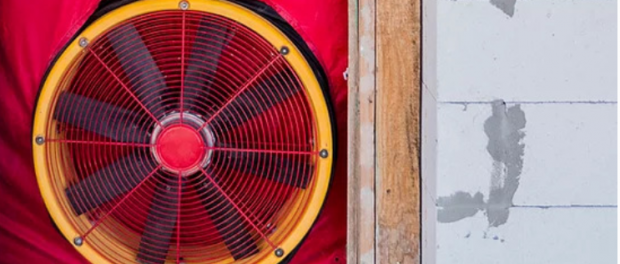 Property owners often test their homes for air tightness to reduce their environmental impact, save money on energy bills, and prevent energy waste. The Building Regulations now require all new builds, both domestic and non-domestic, to adhere to air tightness standards. Therefore, it's crucial to understand the various layers of air tightness testing.
Air tightness testing measures how much air escapes through dwelling gaps or building fabrics. This is done using blower door testing equipment, which pressurizes the building and detects pressure differences. This helps identify areas that require fixing.
To achieve a good result on your air tightness test, planning and preparing upfront with a clear understanding of requirements is important. In this blog, we'll provide a detailed overview of air testing to help you better understand the basics. With this knowledge, you can increase your chances of achieving a successful air tightness test on your property.
H2 What Is Air Tightness Testing?
The UK government added air tightness testing to Building Regulations in 2002. The goal was to enforce high standards of dwelling air tightness. This law aimed to reduce running costs, ensure quality materials, prevent uncomfortable drafts, and avoid condensation problems.
The air tightness test calculates air leakage in cubic meters per square meter of the internal surface area of the building. This test measures the air that escapes through gaps or building fabrics. An airtight building minimizes energy wastage caused by the escape of heated air.
All new builds, including domestic and non-domestic, require air-tightness testing. This is in addition to the requirements in Part L of building regulations sections 1A and 1B. Testing the building's air tightness quality and improving it will reduce the building's environmental impact and save the owner money on energy bills.
H2 How Does An Air Test Work?
Before conducting an air tightness test, it's necessary to have access to an empty dwelling. During the test, blower door testing equipment – large fans – are installed at an external opening, such as a doorway. The building is pressurised and tested for over-pressure differences. This causes external air pressure to flow into the structure through any cracks or openings, allowing for accurate testing.
The fan will depressurize the house to at least -60Pa to calculate air leakage. The anemometer reads the internal and external pressure and how hard the fan has to work to create the pressure difference.
H2 Does My Dwelling Need An Air Test?
Building regulations can be confusing, especially regarding which ones apply to you. Since 2006, all new developments in the UK must have an air test as part of the approved document Part L.
Properties exceeding 500 m2 must undergo air tightness testing to comply with the Building Regulations/Standards for meeting target emission rates. Small developments of one or two properties are also required to have at least one building undergo testing.
Buildings of various sizes and construction need to be tested to ensure safety. Larger developments must have more buildings tested. However, there are a few exceptions to this. Consult a contractor if you are still determining whether your building needs to be tested.
H2 How Much Does An Air Tightness Test Cost?
The cost of air tightness tests varies based on how many dwellings need to be tested and where they are located. Prices for this service start at around £100-150. Research suggests that a dwelling with a high air tightness score can be sold for a higher price due to the reduced energy consumption and costs over time.
H2 How Long Does An Air Tightness Test Take?
The duration of an air tightness test varies based on several factors, including building size and air leakage levels. Typically, these tests take less than two hours to complete. If successful, you can expect to receive your test score the same or the following day.
H2 What's A Good Air Tightness Test Score?
New dwellings must achieve an air leakage of 10m3/hm3 or less as per current building regulations—this air leakage per hour per square meter of envelope or fabric area. The benchmark building regulation uses a target of 5m2/hrm2. We recommend targeting five or fewer to comply with carbon emission and fabric energy efficiency targets. Several factors can influence your air tightness target.
Find out more on our website: https://www.purple-energy.co.uk/commercial-air-tightness-testing/