GreenBlue Urban – Launches BRAND NEW Website!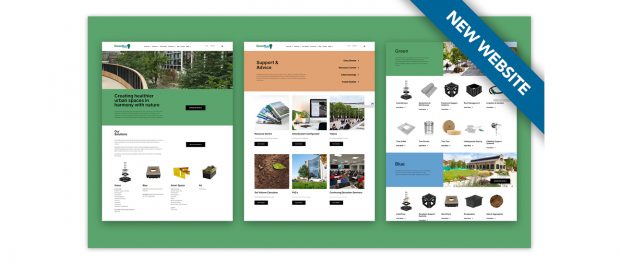 In conjunction with celebrating 30 years as the world's leading supplier of Urban Greening Products, GreenBlue Urban are thrilled to announce the launch of its brand-new website!
As GreenBlue Urban expand and innovate as does their industry collateral.
The website encompasses the new branding as seen in the recently launched "Edition 10" and the new product groupings of Green, Blue, SmartSpace and Air.
The design provides a user-friendly and informative experience for all, including Specifiers, Developers, Civil Engineers, Urban Planners, and Contractors.
Key features of the website include "How we work with you" designed to give a better understanding of services and how they can help no matter what stage the project is at.
The "My Account" area enables improved access to all "Resources" along with detailed product information, enhanced case studies and testimonials from satisfied customers.
GreenBlue Urban are the leading solutions provider in tackling the effects of climate change with a wealth of experience in mitigation measures, they are enabling heathier urban spaces in harmony with nature.
Discover more at www.greenblue.com  
Tel: 01580 803800
Hello@greenblue.com
@GreenBlue.com