GreenBlue Urban are celebrating their 30 Year Anniversary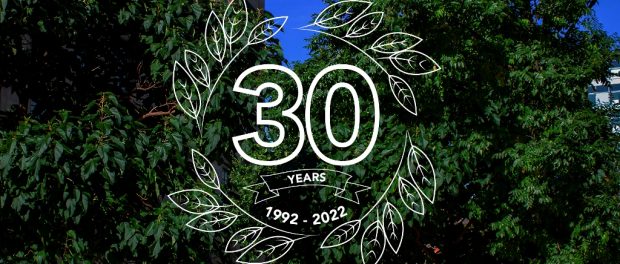 GreenBlue Urban have come a long way in the last 30 years since it's inception in 1992.
From his landscape gardening days Dean Bowie has been at the forefront of enabling the establishment of healthy living trees for us and for future generations to enjoy.
Having built a thriving business with the introduction of the ArborSystem® – the only integrated urban tree planting package, and an extensive product offering for incorporating sustainable drainage systems for both tree pits and rain gardens.
GreenBlue Urban continue to adapt to change and innovate by incorporating Green, Blue, Smart Space and Air to the brand offering.
To say thank you for your continued support, GreenBlue are hosting celebratory events sharing our recollections and achievements spanning the last three decades.
Manchester will see our Northern friends come together with a host of talented speakers, exhibitors, demos, case study tour and lunch.
London will offer a similar format at another iconic venue.
Tuesday 19th July, Manchester Metropolitan University, Benzie Building, Manchester M15 6BH
Thursday 8th September, Tottenham Hotspur Stadium, 782 High Rd, London N17 0BX
With numerous innovative developments on the horizon, these are exciting times for GreenBlue Urban who stand by their mission of; creating healthy urban spaces in harmony with nature!
RSVP by emailing your interest today!
Hannah Cook
Hannah.cook@greenblue.com
01580 830800
Greenblue.com