Bilco UK and Howe Green on the right track with the Elizabeth line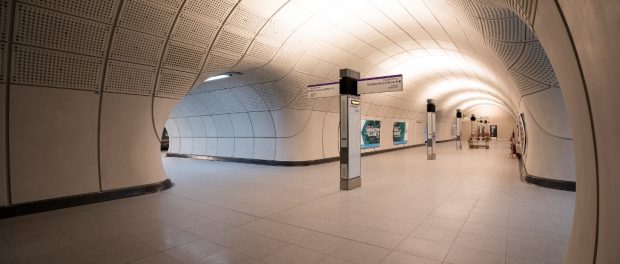 Bilco UK and Howe Green, manufacturers of high quality access solutions, have been specified as part of the construction of the Elizabeth line to provide engineers with safe and secure access.
Throughout the construction stages of the central section, which spans from Westbourne Park to Plumstead and Pudding Mill Lane, over 350 of Bilco UK's innovative aluminium Ladder Up® Safety Posts were specified by Crossrail's systemwide contractor Alstom TSO Costain Joint Venture (ATC Systemwide).
Weighing just seven kilograms due to their milled aluminium construction, the resilient Ladder Up® Safety Posts provide engineers with unobstructed access to the walkways when conducting essential maintenance throughout the tunnels.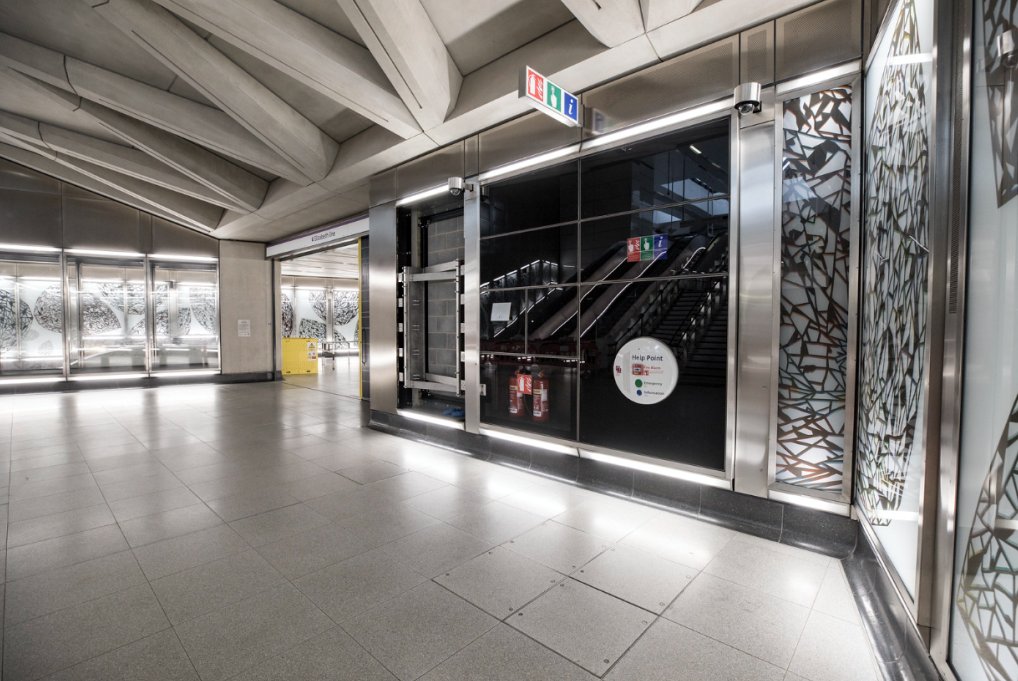 The specification process, managed by Construction & Rail Contractors McNealy Brown, focused on the requirement for durable yet functional access solutions that would consistently provide a safe and direct step through onto the walkway, without impacting on the surrounding electrical services.
The unique and high quality construction of the Ladder Up® Safety Post fulfilled each requirement of the brief. This includes features such as the innovative telescopic post, which mounts permanently to the top two rungs of any fixed ladder to provide a secure handhold that enables the user to enter or exit the opening in an upright and balanced position.
Clive Burfoot, Contract Manager at McNealy Brown, said: "When we first began researching potential access solutions for the central section, it became clear quite quickly that the Bilco UK Ladder Up® Safety Post was the only product available on the UK market that would fulfil our extensive list of requirements.
"The telescopic extension was one of the main benefits that secured its specification for this project, as it enables the Ladder Up® safety post to be both retracted and extended, a key function that wasn't available with any other access solution."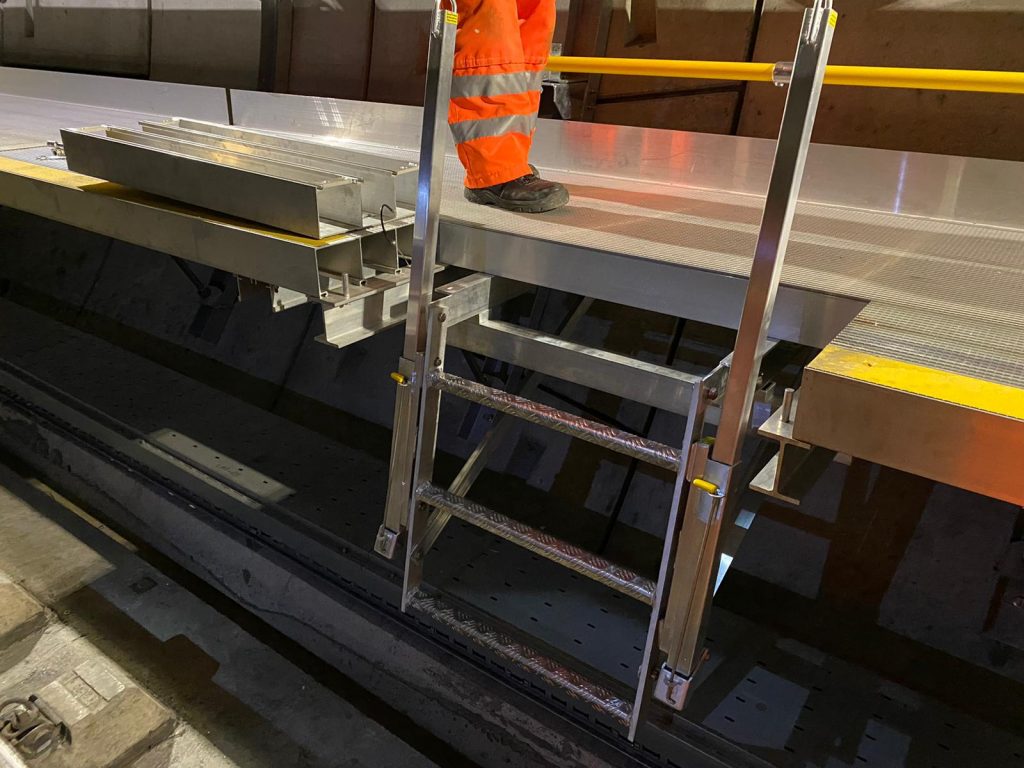 Over 1,500 Howe Green floor access covers have also been installed throughout seven stations by one of the UK's leading fit-out contractors, DMC Contracts. Howe Green's 7500 Series stainless steel Floor Access Covers have been installed throughout the ticket halls, walkways and main concourses of each station to provide engineers with secure and concealed access to under-floor services, whilst the tamper proof construction also prevents unauthorised access.
This is due to the cover's unique design, which features unobtrusive barrel cover lifting points that can only be accessed with specific lifting and securing keys. As only the securing bolt and barrel edge are visible, the covers provide the highest standards of security, without impacting on the overall design scheme or presenting a potential trip hazard.
Manufactured to BS 476: Part 22, the 7500 Series provides resistance to fire and smoke for up to two hours, providing the highest standards in safety, performance and compliance throughout all seven stations.
With each floor access cover withstanding up to five tonne pneumatic tyre wheel loads, the 7500 Series provides unobstructed access to rodding points and winch systems and electrical pits throughout all areas of the stations.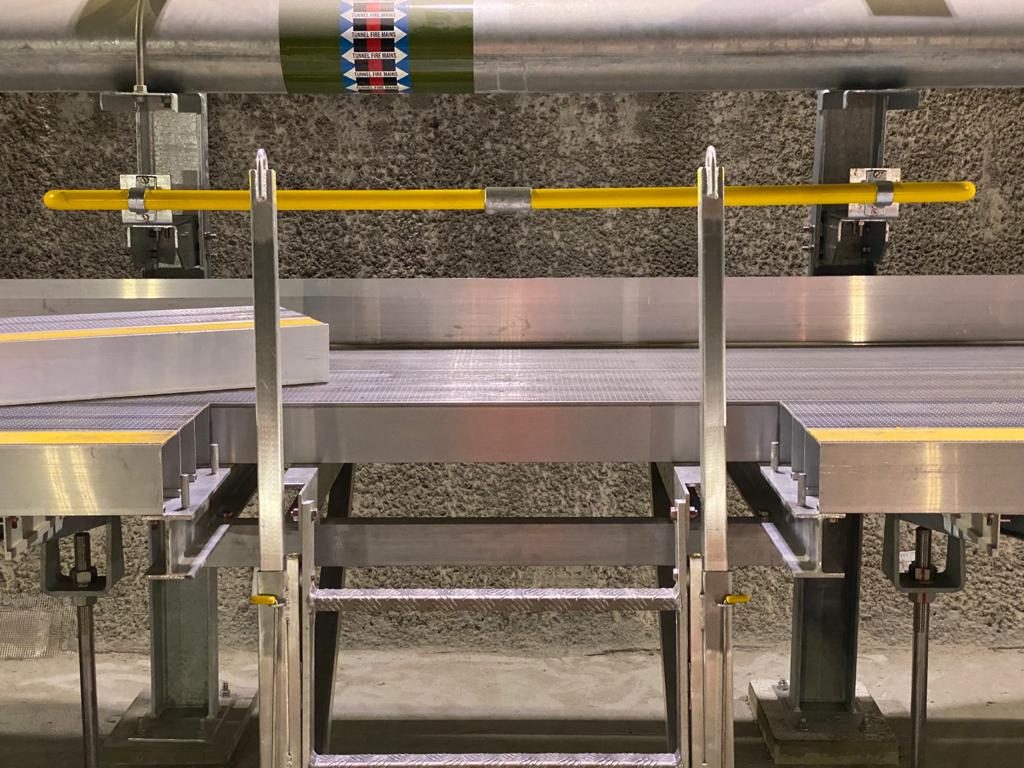 As the lifting blocks are anchored to the inner frame, the floor access covers can be handled easily and safely by contractors, reducing any potential disruption to passenger's travel as the maintenance can be conducted quickly and safely.
At Whitechapel Station, 900 Howe Green's 7500 Series Floor Access Covers in standard and bespoke depths have been installed in single, duct and multipart configurations throughout all areas of the station, including the new ticket hall and station concourse, to provide secure and concealed access to under-floor services.
Conor McCann, Director at DMC, said: "Due to the nature and sheer magnitude of this project, it was imperative that we worked in tandem with Howe Green from the initial design and specification stages through to site installation to ensure the successful flooring completion of all the Elizabeth line stations.
"When we embarked on this project back in 2016, it quickly became apparent that no other manufacturer could match the calibre of Howe Green's expertise and superior product excellence. By working together from the very beginning, we have been able to ensure the flooring of every station has been installed to the highest possible standard and will withstand the heavy footfall of passengers with ease."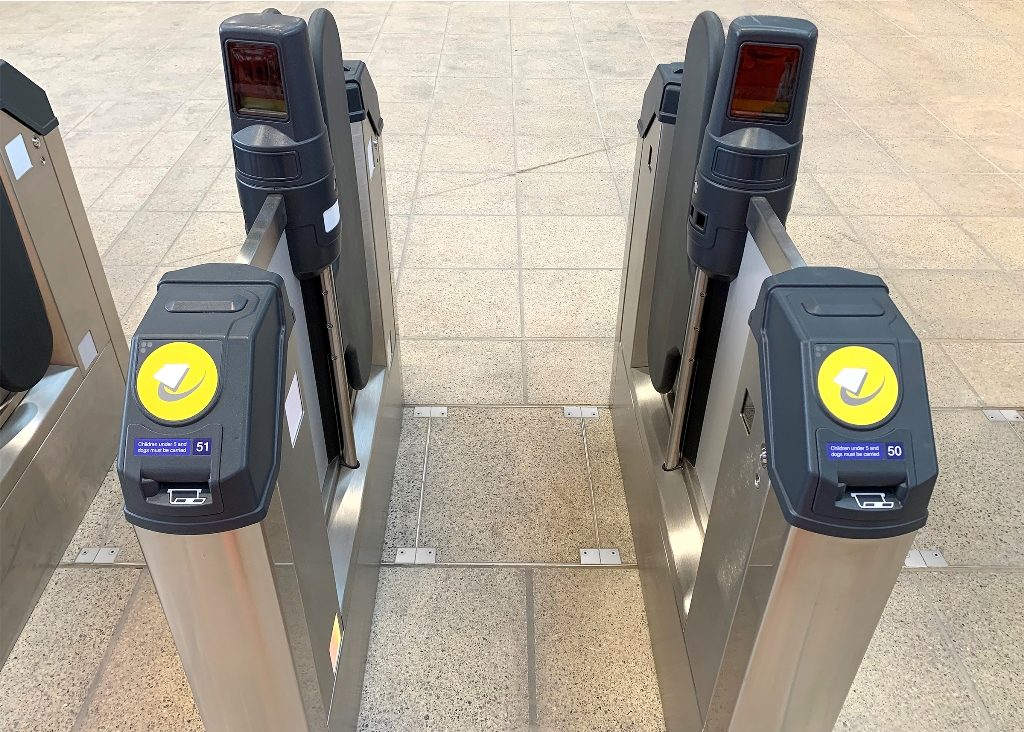 200 of Howe Green's 7500 Series Floor Access Covers have also been installed at Farringdon Elizabeth line station. The floor covers were installed throughout the entire 25,596 square metre station, including two new ticket halls, which are connected by an underground central concourse, in addition to the 244 metre long passenger platform.
Chris George, Business Development Manager for Howe Green, said: "Over the last 15 years we have developed a successful and close relationship with DMC, which has been fostered and maintained through our combined dedication to achieving the most successful specification for every project.
"It has been a real privilege to work together throughout the construction of the Elizabeth line and I know I speak for both parties when we say we're extremely proud of the level of work that's been achieved."
Bilco UK and Howe Green, together with their sister company, Profab Access, form Access 360, which provides a total manufacturing solution for roof, ceiling, wall and floor access products to the construction industry.
For further information on Access 360 and its range of access solutions visit www.access-360.co.uk.