Futurebuild 2023 announces shortlist for Big Innovation Pitch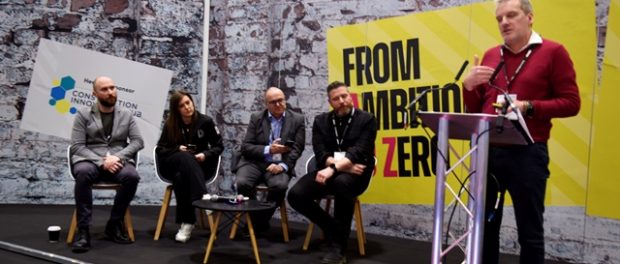 The Big Innovation Pitch is taking place again at Futurebuild this year and will see the industry's most exciting innovators battle it out to showcase their latest pioneering innovations in front of a live audience. Entries have been successfully shortlisted and will be judged by an expert panel who will listen to the final six explain why they should be crowned champion at the end of day two – March 8th, 2023. 
Futurebuild created The Big Innovation Pitch to celebrate companies that are innovating to solve the challenges the built environment faces in reaching a net-zero future. A record number of entrants were received this year with 145 innovations submitted to the gallery, which goes to show just how much innovation there is in the built environment sector. Entrants were tasked with submitting innovative products and services that demonstrate a commitment to tackling issues such as the drive to net-zero, planetary health, and accelerating industry change.
The shortlisted innovations include The Zero Emission Boiler (ZEB®) by tepeo which is a 'plug-n-play' replacement for your existing boiler and works with your hot water tank to deliver low carbon and low-cost heating. Honext® boards is another brand that has been shortlisted for leading the way in a circular economy. Its boards are carbon-negative and flame-retardant, manufactured using a bio-based, non-toxic process and they are recyclable when they reach end of life. Next on the shortlist is the FLIR ONE® Edge Pro by PASS Ltd, a handy wireless thermal camera that transforms your smartphone or tablet into a thermal imager, capable of finding areas of missing insulation, dampness, water ingress and much more in your building. GreenBlue Urban  will be pitching its Hydroplanter a 'plug-n-play' sustainable urban drainage system (SUDs) that can attenuate and cleanse stormwater whilst providing amenity and biodiversity to new and existing spaces. Armagel HTF by Armacell is another product on the shortlist, and is an aerogel fire protection blanket that provides a reliable solution for superior high performance thermal insulation, providing up to five times enhanced thermal performance whilst being cost-effective and space-saving. The last product to make the shortlist is WFG panels which are water-filled glass panels that use water to absorb energy, which then flows into the mechanical system and makes the window an effective solar collector.
The panel of experts is led by Dr Oliver Jones, research and innovation director at Ryder Architecture. He is joined by Eloise Francis, Director of Innovation, BRE; Shane Hussain, Founder and CEO, SNRG; Natasha Boulding, CEO and Co-Founder, Low Carbon Materials, and Emmanuel Malfeyt, Coordinator, ecobuild.brussels who all bring a wealth of experience and knowledge to the expert judging panel.
Dr Oliver Jones, leading the panel of judges said:
"The line-up shows the real breadth of innovation in the industry and on the market today. They range from the latest sustainable drainage solutions to high-performance insulation and zero-emission boilers, as well as some great tech for everyday users to check out the thermal performance of any building on the fly. I'm really looking forward to hearing more about these innovations at the Big Innovation Pitch."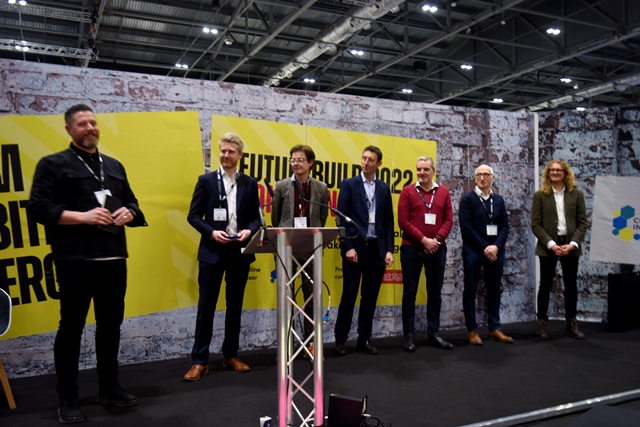 Futurebuild 2023 will take place from March 7th to March 9th at London's ExCeL.
Don't miss out on seeing the latest innovations in the built environment.