From Waste to Wow: TRILUX and Skanska's circular lighting project saves 17 tonnes of CO2e and creates an inspiring workplace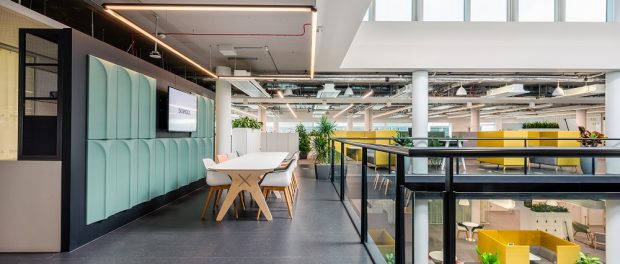 Skanska, a leading construction and development company committed to reducing carbon emissions, partnered with TRILUX to provide a sustainable and inspiring workplace for its UK head office. The project aimed to introduce more efficient lighting to match the existing look and type of luminaires, providing lighting control with minimal impact on carbon emissions.
Skanska, one of the world's biggest construction firms, recently relocated its UK head office to Leavesden, Watford.
The goal was to create a smart, sustainable, and inspiring workplace that served as an agile hub for collaboration and digital work. The objectives of the new lighting within the new office were:
Reduce the lighting output to be more suitable for an office working environment
To match the look/type of luminaires within the existing office areas
Introduce lighting controls to enable areas to be adapted to the meeting environments.
Ensure that the new areas would be energy efficient
The Take Back Scheme
TRILUX engineered a solution to retain the existing fittings where possible and implemented a Take Back scheme for the old LC60 linear luminaires. The team took back the linear lengths of luminaires and stripped them down for repurposing and recycling. This included reusing all salvable material i.e. luminaire housing, terminal blocks, end caps and even the wire suspensions. The refurbished luminaires were updated with energy efficient LEDs and drivers.
Refurbishing for a more comfortable working environment
Additionally, it was noted that the existing linear lighting covering the open plan areas, initially designed for a call centre at 6000K, was too bright and cool in appearance, with the potential to cause headaches after a short period of time. TRILUX conducted testing to adapt the colour temperature of the existing fittings. The process involved filters; the team came to the site with calibrated lighting testing equipment, and a special amber filter was introduced and trialled to render the colour temperature of the existing fittings closer to 4000K to give a much warmer appearance while reducing the light output to suit the lighting requirements. These were fitted to the existing luminaire diffusers to seamlessly adapt the fittings without major work.
Reduced transport emissions
TRILUX ensured minimal packaging, one-trip collection, dismantling, documenting, photographing, and labelling of all components to reduce carbon emissions in transport and waste.
The project was delivered efficiently on time, and to budget. By refurbishing 650m of lights at Leavesden Park (via the use of colour filters) rather than buying new, Skanska has saved approximately 17 tonnes of CO2e as fewer raw materials were used. It is also important to note that outside of this figure, additional raw materials and carbon were saved by splitting some existing longer linear lengths of light to repurpose as shorter lengths. In both cases, waste was reduced, as less existing lighting had to be disposed of.
By repurposing, refurbishing and recycling luminaires and components, TRILUX and Skanska demonstrated their commitment to circularity and sustainability, contributing to a greener future.
Reece Bannister, MEP Project Manager at Skanska comments,
"Working with TRILUX on this project has been a positive experience and has built on our good relationship. They are a company that understands our values and goals. As a result, we were able to discuss how we could achieve our carbon reduction objectives by not stripping out, throwing the luminaires away and buying new. Working together, we found solutions that gave colleagues a great new office to work in."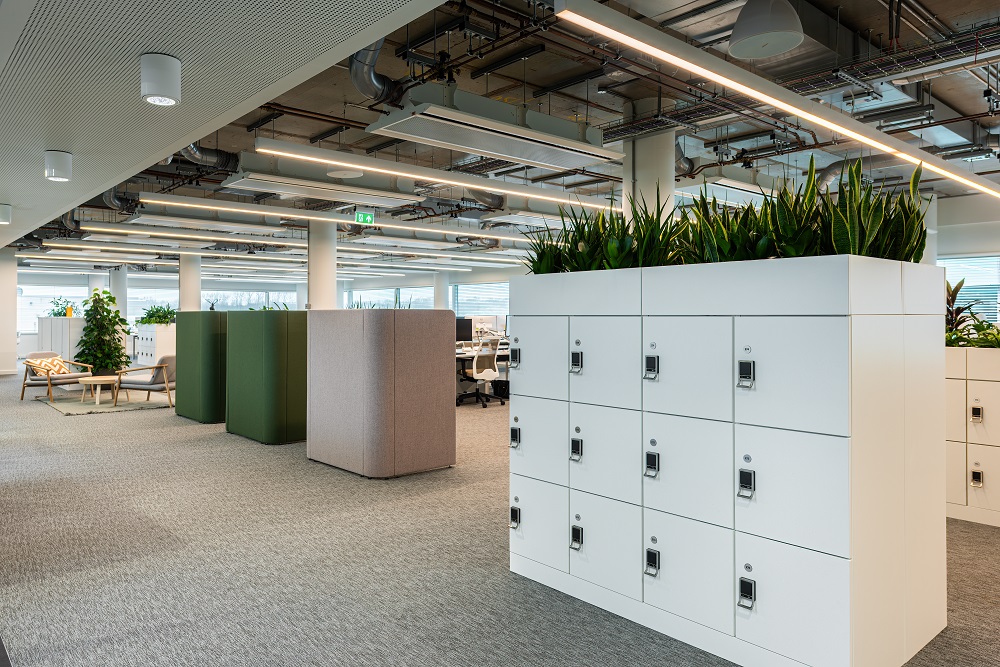 For further information on TRILUX please visit: www.trilux.com/en/