Former Turner & Townsend COO Joins Soben as Strategic Advisor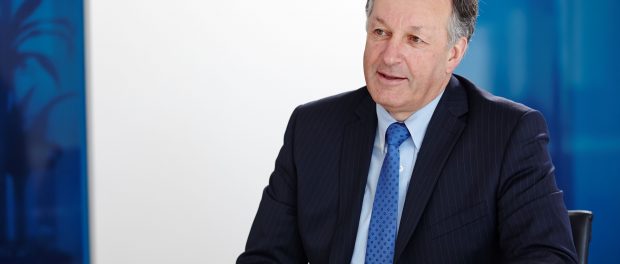 Global construction consultancy, Soben, has appointed Tom Harrison, former Global COO of Turner & Townsend (T&T), as its new Strategic Advisor.
In his role as Strategic Advisor, Harrison will work closely with Soben's Executive Team to help accelerate the firm's global expansion. Harrison's expertise in scaling international professional services businesses will be instrumental in driving Soben's continued growth ambitions.
A veteran of the construction industry, Harrison spent 43 years with T&T, joining them when they were just 100 people. He saw the business transform from a regional QS practice in the northeast of England, to a global business with 5000 employees and operations in over 100 countries. Working closely with industry leaders like Vince Clancy, Harrison has first-hand experience of the scale-up journey Soben is on. He will be using this experience to help Soben navigate the challenges of scaling a global professional services organisation.
In the last year, Soben has grown to 250 people worldwide, adding capability in Singapore and Australia to existing operations in North and South America, Europe and Africa. With their unique combination of traditional quantity surveying and hands-on commercial experience, the Scottish consultancy is on a course to reach 1000 staff by 2028.
"I am a great believer in surrounding myself with people who have experience and skills that I can learn from,"  said Scott Smyth, Soben Founder & CEO. "Tom is a titan in the industry and played a key role in the success of T&T.  We are honoured to have him supporting our journey, working closely with our Exec team to help accelerate our growth." 
 On his appointment, Harrison said:
"I am very happy to be joining Soben as a Strategic Advisor. I am always interested in watching the progress of ambitious companies and am delighted to share my experience and work with Soben to support and sustain its expansion plans and maintain its own unique style of delivery."