Fortis Foundations Win StartUp Awards 2023 in the East of England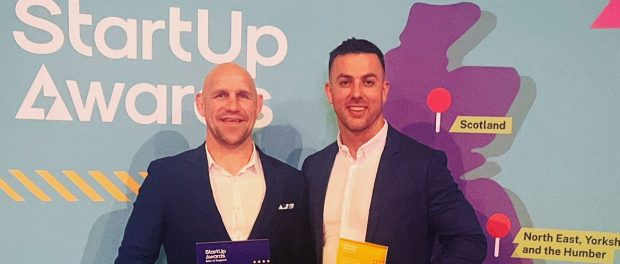 Fortis Foundations are celebrating after a double win at the renowned StartUp Awards for the East of England region.  The company won not only the Construction & Building Services category but also walked away as the overall StartUp Winner out of the 25 categories.
The StartUp Awards recognise the achievements of amazing start-up entrepreneurs who have had a great idea, spotted an opportunity and taken the risk to launch a new product or service.
Fortis Foundations provide civil engineering products and services, with expertise in foundations and piling to the Rail, Civils, Energy, Residential and Water sectors.  The company was founded by Will Temperley in 2020 and in just three years has made a significant impact in its sector, created employment for 28 people and is continuing to grow.
Speaking of the award wins, Will Temperley, Founder & Managing Director of Fortis Foundations said: "I am so delighted and proud to win not only our Construction & Building Services category but also the overall East of England StartUp Award.  This is fantastic recognition for the hard work that my team and family, as we are a family-run business, have all put in since we launched three years ago.  We have big plans and goals for the next few years and this gives us even more assurance that we're on the right path."
Professor Dylan Jones-Evans OBE, Founder of the StartUp Awards added: "New firms are critical in generating economic prosperity, employment opportunities and innovation in every corner of the UK. In 2023, the StartUp Awards will again be celebrating the amazing contribution made by entrepreneurs and their new ventures across ten UK nations and regions, and will recognise the tremendous impact they are having on the economy, society and their local communities."
As well as focusing on their core foundations and piling work, Will and his team are venturing into the Electric Vehicles installation sector and property development.
You can find out more about the business here.