Forest View development reaches major milestone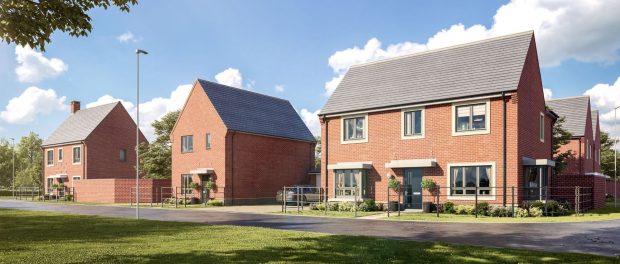 Construction work has reached the halfway stage on the second phase of a new housing development taking shape on the former Severalls Hospital site in Colchester.
Bellway has now built and sold over 50 per cent of homes in phase two of the Forest View at Kingswood Heath development, off Whitmore Drive.
The national housebuilder began work on the second phase in August 2018 and is on track to complete the final homes next year.
Bellway is delivering 128 new homes in phase two at Forest View, which is part of the wider 730-home Severalls consortium project.
A mix of a two-bedroom coach house, plus three and four-bedroom homes are currently available to purchase at Forest View with a further release of one and two-bedroom apartments coming in 2021.
Jenny Walker, Sales Director for Bellway Essex, said: "This marks a significant construction milestone for Forest View and the fact that all the completed homes in phase two have already sold highlights the strong demand for new homes in the area.
"This is a good time to buy a new house with all of the homes at Forest View priced below £500,000, which means buyers will pay zero stamp duty on their purchase under the current stamp duty holiday.
"There are now just 28 homes that have yet to be bought at Forest View and we are expecting the high levels of interest in the development to continue during this final phase."
The stamp duty holiday means that buyers will be exempt from paying the tax on the first £500,000 of the value of a property on purchases completed by 31March 2021. The normal threshold is £125,000, or £300,000 for first-time buyers.
Jenny said: "The remaining homes at Forest View are mostly four-bedroom houses, which are perfect for buyers searching for enough space for a family as well as working from home when needed.
"Several of the homes still to be released will also be underneath the new regional Help to Buy price cap of £407,400, meaning first-time buyers in Colchester will still be able to use the scheme to get on the property ladder at Forest View when the new threshold is introduced in April next year."