Ferrovial subsidiaries in UK secure £300K for charities to fight against COVID-19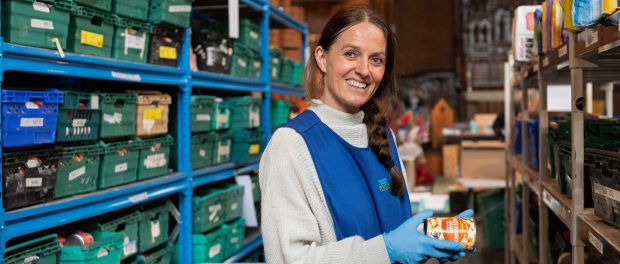 The leading engineering firm Ferrovial Agroman and major public services provider Amey have together secured £300,000 of funding for three charities at the front-line of the fight against COVID-19.
Both companies are UK subsidiaries of Spanish infrastructure and municipal services provider Ferrovial, and the funds have been provided through the "Ferrovial Juntos COVID-19 Fund", which is assisting organisations and governments to combat the coronavirus pandemic around the world.
Charities receiving contributions from the fund include Amey's partner charities the Trussell Trust, which manages foodbanks and oversees distribution to vulnerable people within communities and SSAFA, the Armed Forces charity, which provides aid to ex-servicemen and women.
The Lighthouse Construction Charity, which provides financial and emotional support to the construction community and their families, and partners of Ferrovial Agroman, has also received a donation from the fund for its Construction Workers' Crisis Appeal. In addition, 20 lifesaving ventilators worth a total of £60,000 have been donated to the NHS.
Ferrovial Agroman and Amey have both been working hard to provide vital services during the coronavirus pandemic. This includes Ferrovial Agroman's management of critical infrastructure projects. Amey, which itself employs over 10,000 key workers, has been responsible for the maintenance of important services such as refuse collection for 20 local authorities and managing the homes of some 50,000 service personnel on behalf of the Ministry of Defence.
Karl Goose, Managing Director, Ferrovial Agroman UK & Ireland commented on the donations:
"It is heart-breaking to see the damage that the pandemic continues to cause. I am extremely proud that we can work together with the Trussell Trust, The Lighthouse Club, and SSAFA to do something tangible and practical to ease this situation for many in the UK. By ensuring these funds are going to organisations who are dealing directly with those who need it most, we also know that assistance will be delivered to families and individuals immediately – which is when it is most critically needed. We continue to look for ways to assist the NHS with equipment and hope to deliver more PPE soon."
Amanda Fisher, Chief Executive, Amey, also commented:
"These charities have been working to help those most in need throughout this challenging time. I have been moved by stories of great kindness and generosity during this pandemic and so it feels right that we play our part in helping ensure vital funding reaches organisations who need it."
The "Ferrovial Juntos COVID-19" was launched in April with an initial €5 million (£4.3 million), funded by Ferrovial, plus €1,25 million contributed by employees, shareholders, partners and other stakeholders, that the company has doubled reaching €8,75 million endowment and has since allocated €3.5 million (£3 million) to charities and projects around the world including in Spain, the US and the UK