Eiffel Tower could get a makeover for Paris 2024 Olympic bid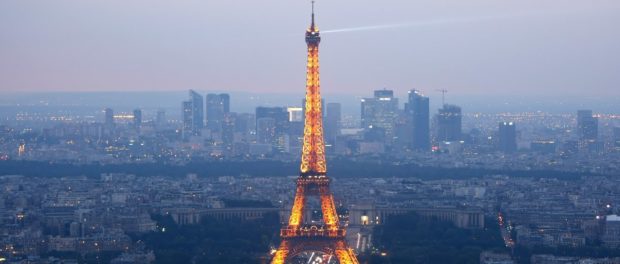 The Eiffel Tower could get a makeover as Paris bids for the 2024 Olympics.
Mayor Anne Hidalgo is proposing a 15-year, €300 million upgrade, to include better elevators, beefed-up security, refurbished lights and an improved visitor entrance.
The Eiffel Tower welcomes about 6 million visitors a year and makes about €82 million in revenue. About €13.7 million is spent on upkeep. The renovation plan would raise that to €20 million).
The mayor's office said the refurbishment would strengthen the quality of the tourist offerings in the French capital, which may help Paris beat Budapest and Los Angeles for the 2024 Games. The International Olympic Committee votes in September.
The Eiffel Tower was completed in 1889 to celebrate the 100th anniversary of the French Revolution. It was meant to be temporary, but authorities decided to keep it up for radio transmissions and never dismantled it. It is among the most visited monuments in the world.
Officials have increased security there after a string of terrorist attacks in France, which hurt the tourism industry.