Dyer & Butler completes A350 farmers roundabout improvement scheme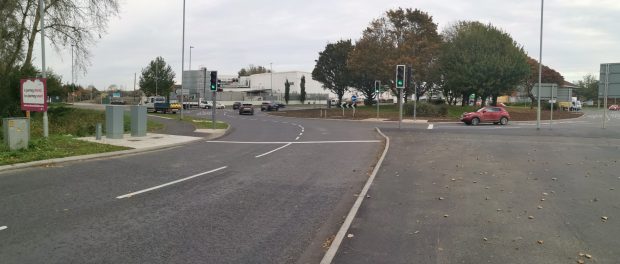 Dyer & Butler, a multi-disciplined engineering services specialist focused on essential infrastructure including airports, railways and highways, and part of M Group Services, has completed work on the A350 Farmers Roundabout project in Melksham, Wiltshire.
Site operations began in February 2019 to introduce the new traffic signals, designed to improve traffic flow and reduce queues and delays at Farmers Roundabout on the A350, a key route linking the M4 with the South of England. Works were completed on 16 October 2019.
The scope of works also included;
Road widening works on approaches to the roundabout and circulatory carriageway
Repair works to bridge joints at nearby Challeymead Bridge
Drainage and ditch improvement works
Road resurfacing
Construction of drainage pipes
Replacement of street lighting columns
Implementation of a revised lane designation/allocation arrangement
Initial works focused on earthworks and carriageway widening within the roundabout island, along with drainage and ditch clearance works between the roundabout and the River Avon. Works were then extended to the outer areas of the roundabout and along Western Way where extensive kerb removal and relaying operations were needed.
As part of the project, additional improvements to the appearance of the area included clearing vegetation, removal of weeds and obstructive foliage, sign maintenance, revised signing and lining, drainage improvements and extensive resurfacing works.
Full night time road closures during the summer period enabled the majority of the carriageway resurfacing operations to be undertaken. Throughout the project, Dyer & Butler worked closely with Wiltshire Council to plan and deliver the works as efficiently as possible whilst minimising the impacts on traffic flows.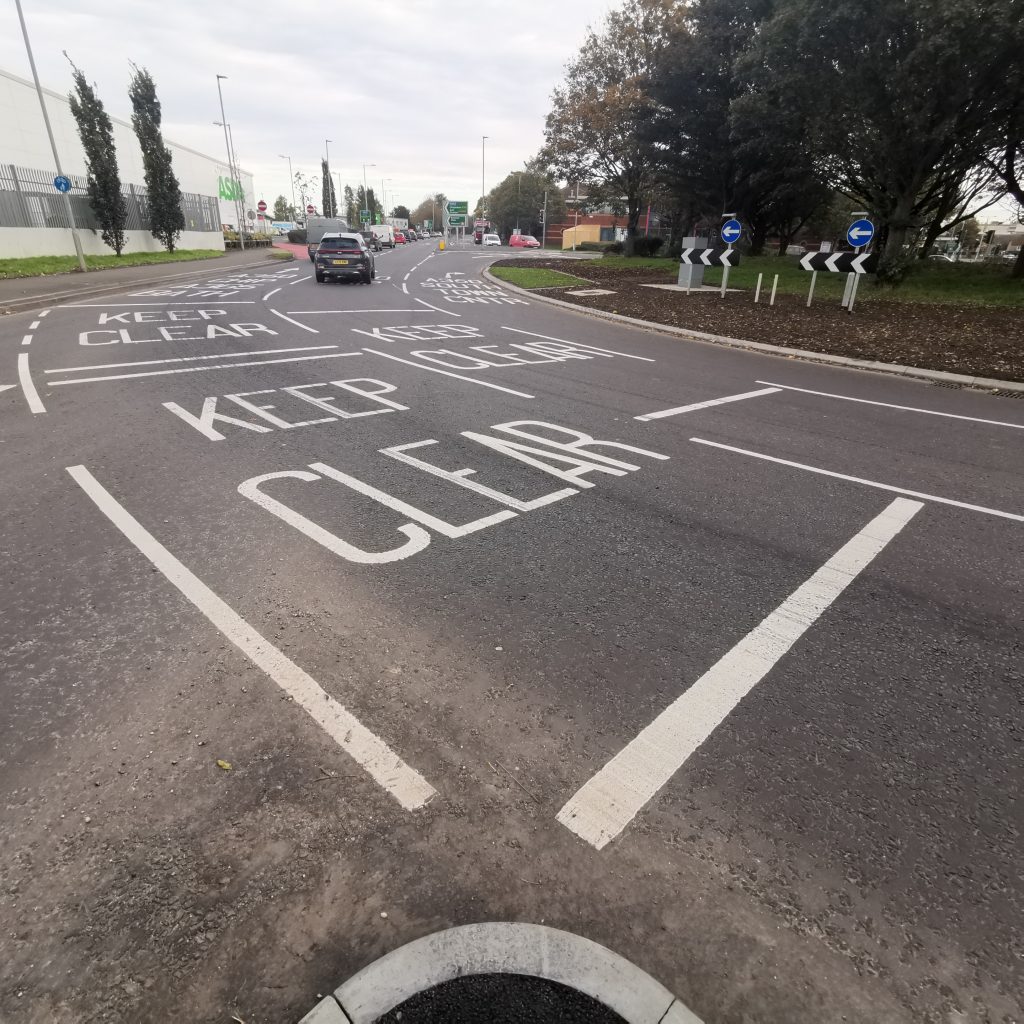 Dyer & Butler Senior Contracts Manager Paul Hartley commented: "Challenging ground conditions and the discovery of unforeseen and uncharted buried services added to the complexity of this project but the collaborative working relationship we forged with Wiltshire Council and other key stakeholders played a key role in its successful delivery."
Cllr Phil Alford, Melksham Without North, commented: "My thanks to the officers and contractors involved in this project. The communication with us has been excellent and the disruption was kept to a minimum and better than most people had dared hope for. Dyer and Butler have been very considerate and kept to their schedule."
"Since the traffic signals were activated, traffic conditions and flows have been monitored and adjustments have been made to seek to optimise the throughput of traffic. At this early stage the indications are that the traffic signals are operating well and that traffic conditions have been improved. Wiltshire Council, Dyer & Butler and the wider site team would like to thank the public for their patience during the implementation of these difficult and complex works."
Community liaison and engagement was integral to the success of the scheme. As well as regular, detailed communications before and during the works (advance notices, signage, 'meet the contractor' events, newsletters, social media etc.) additional activities included;
Successful community liaison activity with nearby Manor Primary School which included a signage design competition and site safety awareness sessions
The donation of recycled road scalpings to local parish councils and other stakeholders to assist with community projects and public footpath/rights of way maintenance
Liaison with Melksham Town Council on the design, joint-funding and installation of a landscaping and planting scheme at the A365 junction
Suspension and restriction of works to enable the smooth delivery of civic events including a royal visit in September 2019