Do you get enough benefit from your work at height equipment?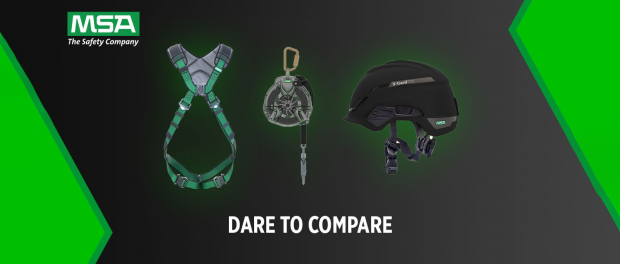 One of the most critical points regarding safety equipment is to eliminate the risk and ensure your crew stays safe. But does your current equipment provide all of those? Compare it with MSA Safety's Dare to Compare solution.
V-Series™ Harnesses
Each V-SERIES harness includes unique features to deliver exceptional comfort, flexibility and adjustability – so you can focus on your work, not your harness.
MSA's PFLs and SRLs
Designed to give users the confidence to do their job without thinking about their PPE. Focused on comfort and ease of use, including colour coding, icons for critical attributes such as leading edge versus overhead use, and clearance charts designed for ease of understanding.
V-Gard® H1 Safety Helmet
This is MSA Safety's next generation of safety helmet that provides comfort and ease of use in a stylish low-profile design. The premium sweatband provides optimal airflow, keeping the user cool and comfortable.
Request Free Sample