Construction Site Safety – Don't dilute the safety message!
In any industry safety is paramount, having the right safety signs is essential to protect your staff, your workforce and of course the public. We look at the use of safety signs and explore the importance of how and where they should be used. HFE Signs Ltd are the UK's preferred supplier for construction site safety signs. We contacted Karl Hunter, MD of HFE Signs Ltd to help answer some important considerations when choosing the appropriate signage.
Question 1: What common mistakes do people make when ordering safety signs and what can they do to avoid them?
Karl: Your safety manager will initially carry out a risk assessment and decide on the type of risks you need to make people aware of – a common mistake is the next stage where they should identify where to place the signs and what size. Signs should ideally be at eye level where possible and be large enough to be easily legible. Signs too high are likely to be missed and signs too small will also be overlooked.
Question 2: Could a sign itself be a danger or risk, if installed in the wrong place?
Karl: Certainly, the positioning of all signs should be carefully considered as well as how secure they are – for example you'd never place a free-standing pavement sign near a railway line or an overhead sign near high construction machinery.
Question 3: Is it advisable to add my company logo and branding to my safety signs?
Karl: From a business perspective, defiantly yes, you should always push your brand at every opportunity – keep your branding small but make it visible, remember – the signs are first and foremost for safety and it is important not to dilute the safety messages.
Question 4: Are all site safety signs the same material and size?
Karl: No, HFE Signs offer a range of materials that can be printed to any sizes, each with their own advantages over the others based upon where and how they are being placed. The most important factor is that your safety signs are correctly sized and positioned in order to be seen.
Question 5: What are the most common types of materials used for construction site and safety signs?
Karl: Construction site signs are usually either PVC Banners or Correx boards (typically on fencing). Larger construction sites often use printed Dibond mounted on shuttering ply (particularly for photos or branding). Permanent safety signs are most commonly printed on plastic foamex this material is ideal for both indoor and outdoor use.
Question 6: I only need one or two signs, what is the minimum quantity?
Karl: Historically, it wasn't efficient to print in small numbers due to the set up and the material waste – modern digital technology now allows us to efficiently set up individual artworks and mix sizes in a single print run. HFE are printing every day so small quantities or even single signs is something we offer, equally we can print in hundreds if required.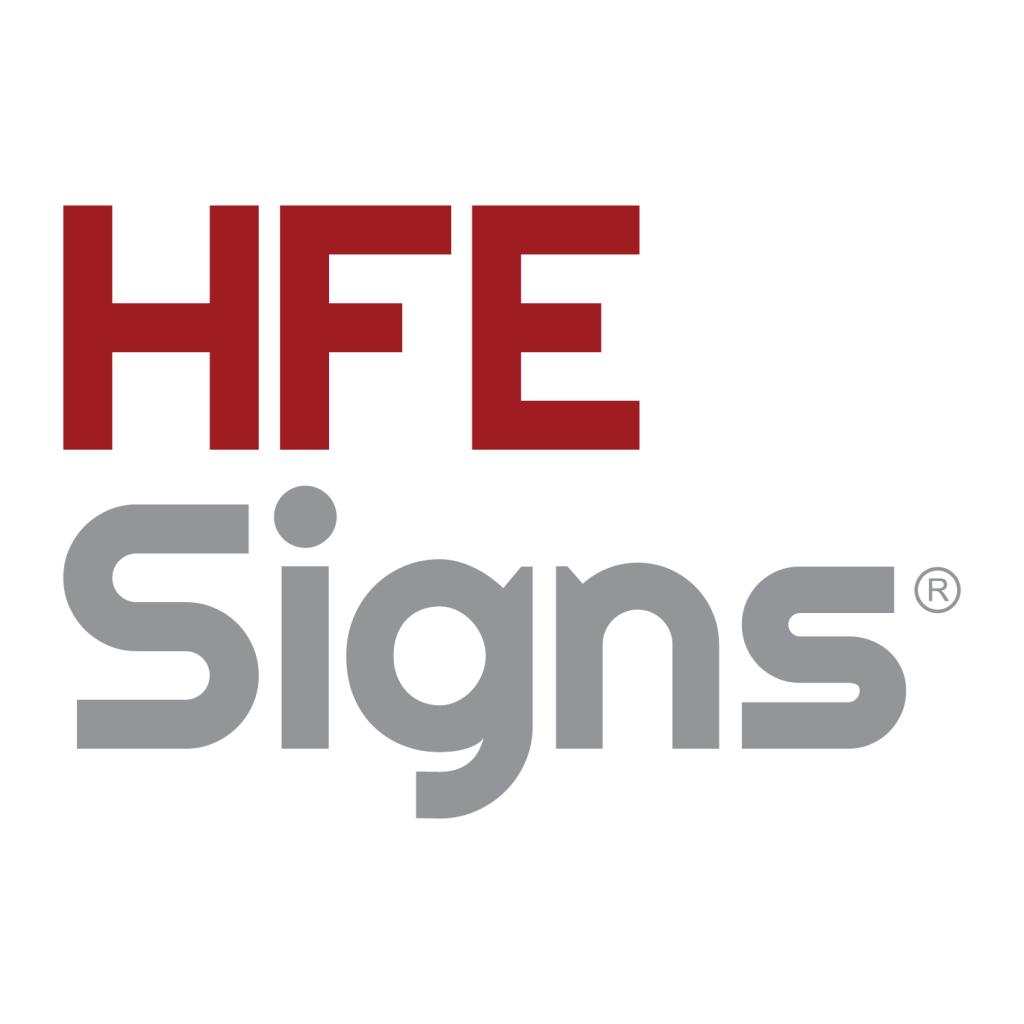 HFE Signs have been printing signs and banners since 1996 and have a perfect 5 out of 5 Trustpilot rating. Products and prices are on their website www.hfe-signs.co.uk with many discounts and multibuy options available.