Construction business booming in South East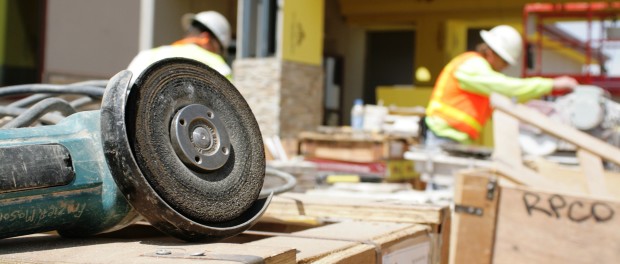 Following the recent announcement that the government is aiming to build 1 million new homes by 2020, construction companies in the South East are seeing a surge in project wins and customer enquiries.
The National House Building Council (NHBC) reported that new build completions across the UK increased by 15% on the previous year in the 12 months to June 2015 and, despite a 1% decrease in properties being started in the same period, areas along the south coast, including the M23 corridor, had experienced strong and increased levels of new build housing starts.1
Sussex based construction company Goldstone Homes is one of the businesses currently experiencing a sharp rise in demand. Managing Director, Jon Over, commented:
"We deal with a large range of different projects, but increasingly it is new build housing developments that are becoming our main source of income particularly in the South East where there is a shortfall of available properties for sale.
"Over the previous six months we have seen a significant rise in project wins securing £2.7 million of new business and increasing our turnover by over 82% to £1.15m compared to the same six month period of 2014."
Indeed it doesn't stop there with Goldstone Homes projected to continue to capitalise on the property boom anticipating a turnover of £10 million by 2018 effectively growing their current business levels fivefold.
Jon adds:
"We have actively recruited new members of staff to join our expanding team to take on and complete projects as well as assisting to help grow the business over the next 18 months."