Conlon wins trio of Cheshire East school projects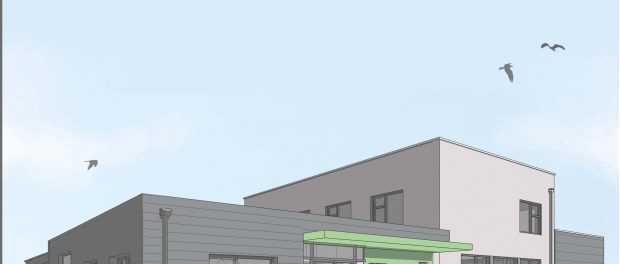 Conlon Construction has been awarded three school projects by Cheshire East Council, each procured through the North West Construction Hub Framework.
The expansion of Wilmslow High School, which will enable the secondary school to increase from 1,500 to 1,800 pupil places, is already underway. The project will take the school from 12-form to 14-form entry and is expected to complete in time for the new academic year.
The programme includes a single-storey extension to the main school building, a further extension linking the existing Olympic Hall and Sports Hall blocks, and substantial internal remodelling. Externally, the project includes modifications to car parks to improve provision for staff and visitors and create a new drop-off area.
Conlon has also been appointed to deliver pre-construction services for a new primary school within a 1,100-home housing development at Kingsley Fields, north of Nantwich.
The single-form entry school will provide up to 210 places to enable new residents to access primary education locally for their children. The project is currently awaiting planning approval but is expected to start on site in 2023 for completion in summer 2024.
Conlon is also now on-site to refurbish a council-owned building to create a new satellite school for the acclaimed Springfield Special School, Crewe. The project will see Conlon convert the former Dean Row Centre in Handforth – a vacant building previously used to support adults with learning disabilities. It will be upgraded for use as a SEND school for up to 80 children and young people aged 4-19 with autism spectrum condition (ASC).
The Dean Row SEND School project has been designed to meet Manchester's Low Carbon Standards, with excellent thermal performance thanks to low carbon technology and insulation, including a roof replacement. The building is being remodelled with special consideration for the access, safeguarding, and sensory requirements of future pupils.
Darren Lee, commercial director from Conlon Construction, said:
"Our extensive experience of education projects – from early years through to university – means that we understand the best value principles and mission critical deadlines involved in delivering these three projects for Cheshire East Council, and we are working collaboratively with all stakeholders to identify cost efficiencies throughout each project's lifecycle.

"Each programme demonstrates the council's strategy of maximising existing assets while ensuring it invests in the education of all young people across Cheshire East, including primary, high school and special educational needs. Collectively, we'll help the council ensure it has the right education provision in the right locations, allowing families to send their children to school within their local communities and helping achieve the best outcomes for young people."