Confusion is rife over looming IR35 reforms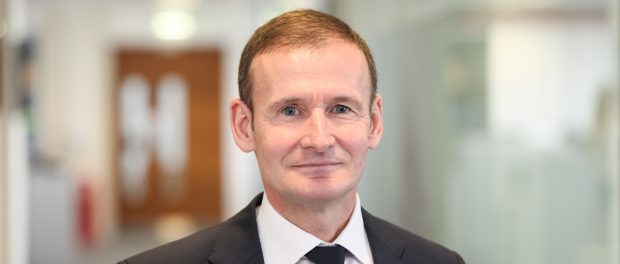 More than half (54%) of limited company contractors do not understand the details of IR35 and how to correctly determine whether they fall inside or outside of the legislation.
In a survey of more than 1,000 contractors by global talent giant the Morson Group, more than a third (40%) were also unaware of the upcoming off-payroll reforms to impact the contractor community next April. This raises concerns that private sector employers are yet to begin reviewing their contractual workforce and how they're supplied.
From April 2020, the responsibility for determining IR35 status shifts to the end client, meaning medium and large private sector businesses have less than five months to get their house in order and take the necessary steps and reasonable care to identify whether their contractors fall inside or outside.
The same survey by the Morson Group also saw more than 600 individual concerns and questions raised around IR35 including 'Can I appeal my client's determination?' and 'Will sub-contractors be offered permanent positions?'
Phil Beardwood, compliance & assurance director at the Morson Group, said: "Some businesses believe that it's the responsibility of the labour provider to determine the status of their contractor workforce, yet it's down to the end client to conduct these reviews and ultimately make this decision, which may provide the answer as to why some contractors aren't yet aware of the forthcoming changes.
"Uncertainty caused by the Brexit narrative and the Chancellor's decision to cancel the Budget has led to some organisations believing that the forthcoming IR35 legislation reform will be delayed or even cancelled. This is certainly not the case and the new tax regime governing contractors will remain top of the agenda in the private sector. The countdown to comply is on, with those companies who choose to bury their head in the sand posing major risk to their operations."
In an attempt to prevent any blanket 'inside IR35' approaches – which were reported to have widely been used during the public sector rollout – HMRC has issued specific guidance to ensure private sector employers take 'reasonable care' to determine the status of their contractor workforce.
Phil said: "We strongly recommend that end clients do not simply adopt a blanket approach as a quick fix to reducing their tax risk. Lessons learned from the public sector rollout means that those who do try to cut corners risk losing contractors to a competitor who may correctly deem the same individuals to be outside of IR35. Pay rates could also increase considerably from those deemed as unnecessarily inside and transferred under PAYE, as end clients try to retain these in demand skillsets.
"There isn't a one-size-fits-all approach to IR35, as the considerations as to whether an individual falls inside or outside cover a number of factors that also differ across sectors and roles. We are continuing our work with private sector organisations and contractor populations to ensure end clients undertake due diligence and the independent reviews needed ahead of the approaching deadline.
"Flexible workers are a major contributor to the UK economy and key to the country's economic prospects, with many of our clients reliant on these 'talent on demand' workers, especially those operating in engineering, construction, IT, energy, aerospace, rail and defence. If we're to preserve this vital workforce and remain competitive in a global marketplace, then it's crucial to assess individuals fairly and on a case-by-case basis, and prevent them being wrongly placed inside, and vice versa outside."
For more information, visit: https://ir35.morson.com/