Civil engineering firm jackson invites antonia harman of divine empower-ment to undertake mental health workshop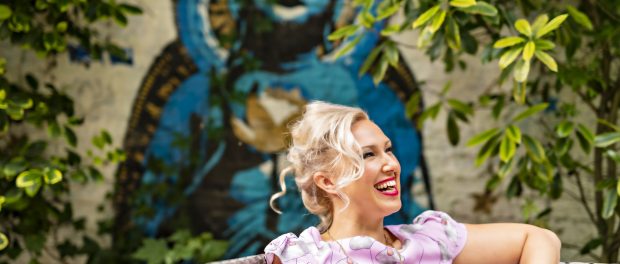 New age Healer, Antonia Harman attends Jacksons Civil Engineering's
Safety Stand Down Day in Birmingham as part of the site's mental health, safety and wellbeing initiative.

Safety Stand Down Days are an industry initiative, which aim to strengthen existing safety procedures on site, and promote discussion around site-specific health, safety or wellbeing challenges. Harman delivered a mental health workshop to share healing techniques to provide employees with the skill set to effectively acknowledge and understand mental health illnesses. Employees found Harman's unique technique an 'insightful' and positive experience.

Jackson's Project Manager, Paul Charnley said: "We work in an industry where people still don't really like to talk about their mental health and wellbeing. By engaging in workshops like Antonia's, it encourages employees to talk and break the stigma."

The stand down at Birmingham was just a small part of Jackson's wider mental health and wellbeing programme, which includes Mental Health First Aid Training for staff, and a company-wide 'Employee Assistance Programme' (EAP).

The firm also hosts 'Focus Weeks' annually in September and March to promote mental health awareness and provide information through the 'EAP' and 'Mind' regarding Wellness Action Plans (WAP's).

According to the Samaritan's survey results in 2018, 57% of those in the construction trade had experienced mental health issues at some point, and one in four workers across the industry have considered taking their own life.

Harman's sessions focus on her expertise in identifying and healing the root causes of mental illness such as depression, bereavement, anxiety, obsession and other emotional trauma.

Antonia Harman comments, "Working with Jackson has provided me with a platform to further share my techniques with other corporate sectors who are willing to add healing to their own health and wellbeing initiatives".