Calls for the Construction Industry to Stop Use of Harmful PVC Signage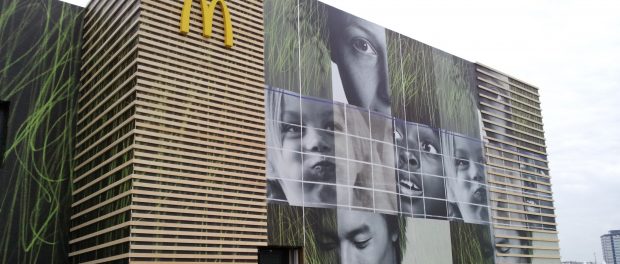 Hollywood Monster, one of the UK's leading printing and signage contractors, are calling on the construction industry to do more when it comes to reducing the use of harmful plastic signage.
As the rest of the UK reduces its plastic waste by 2.6 per cent, the UK construction industry increased its plastic waste by 46 per cent[1] over the same two years. Hollywood Monster think it has the answer; sustainable signage, including hoardings, banners and interior fitouts to name a few.
Newly developed eco-friendly materials are available, but Simon McKenzie, CEO at Hollywood Monster explains;
"We have seen fantastic advancements in the development of eco-friendly alternatives to plastic materials over the last 10 years or so, and we have been working hard with our partners to offer sustainable alternatives to our customers. That been said, although companies are looking to reduce their carbon footprint and grow towards being more environmentally friendly, we have found many are hesitant to commit to trying new materials that they haven't had experience of before.

"What we want to do is to reassure the industry that these new eco-friendly materials are high quality, affordable and durable, and will stop some of the 98,284 tonnes of plastic the construction industry produce[2] ending up in landfill. Not only do we vigorously test every new material before adding it to our range, but its durability can be proven by many case studies."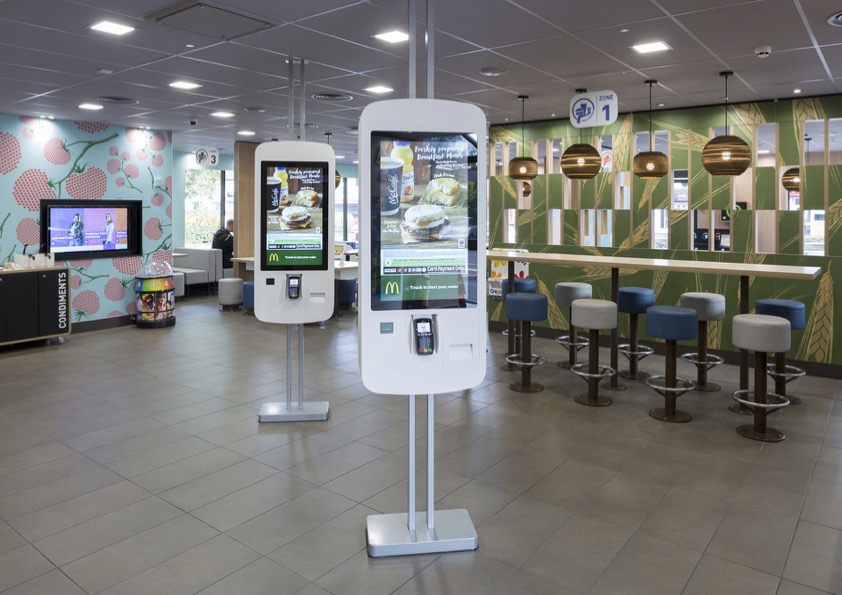 Hollywood Monster have been working with McDonald's for over 20 years and have transformed over 1000 of its restaurants across the UK and Ireland, supporting it on its sustainability journey.
In the last 18 months, McDonalds has reduced carbon emissions by an impressive 132.3 tonnes, just by swapping PVC print and signage for other environmentally friendly options.
Hollywood Monster uses a material called Kavalan as an alternative to PVC. Changing 1 million square metres of PVC to Kavalan will not only prevent 1 million square metre of PVC going into landfill, it will also produce the following amount of clean energy and local heat;
1.22 million hours of iPhone usage*
58 days of heating for a typical UK 3 bedroom house*
There are a wide range of alternatives to PCV banners, however hoarding substrates are notoriously difficult to produce from eco-friendly materials without at substantial cost to the buyer.
Hollywood Monster has been working with its partners to offer the industry a 100 per cent recyclable hoarding and is so committed to sustainability that it is absorbing the 20 per cent cost increase it takes to manufacture it. As a result, it is providing its customers with revolutionary eco-friendly materials at the same cost as non-sustainable alternatives.
Thanks to Hollywood Monster's commitment and engagement with innovative suppliers, the amount of its signage ending up in landfill has been reduced by 80 per cent, with a view to offering a 100 per cent sustainable range by 2025.
Simon goes on to explain;
"We're pleased that we have been able to reduce our impact on landfill, however we would like to see the entire process of making, displaying and disposing of signage eco-friendly. From using plastic bottles to make pellets that then produce biodegradable materials, to working with our customers to collectively recycle unwanted displays.

"It's an exciting time for our industry, as we continue to develop new formulas on our sustainable range to give the products more weldability and strength. We enjoy working closely with trusted partners to offer the industry new, revolutionary materials that help to limit our impact on the environment.

"Our vision is to collaborate with all those who work within the print industry and who use signage in their operations to achieve a 100 per cent sustainable rage by 2025, negating the need for PVC altogether."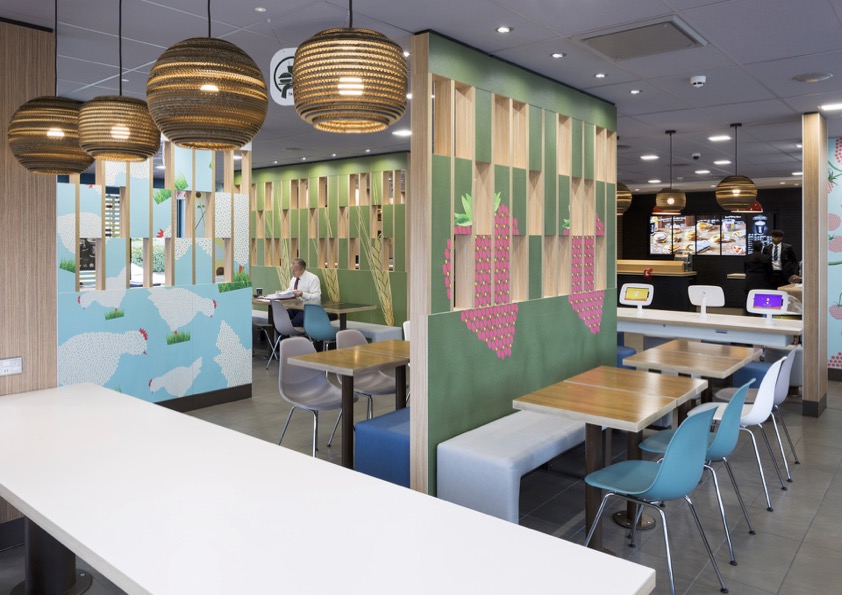 To find out more about Hollywood Monster's efforts to reduce landfill and the manufacturing of harmful plastics, visit bit.ly/3ZGk4cy.
To try and test Hollywood Monster's range of eco-friendly materials, order a sample pack by calling 0121 764 3222.
[1] Department for Environment, Food & Rural Affairs (DEFRA)
[2] Department for Environment, Food & Rural Affairs (DEFRA)