Buildiro can save thousands on refurbishments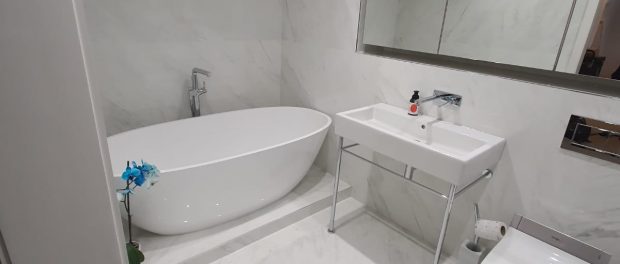 Homeowners across the UK always look for ways to save money on renovations. That is why it is time they discover Buildiro, the online platform that helps them save thousands of pounds refurbishing any room. Buildiro provides a comprehensive marketplace for comparing everything from fixtures and fittings to plumbing supplies, paint, or tile options.
Founded in 2017, Buildiro set out to disrupt the home improvement industry and, since then, has grown to become one of the most trusted online platforms in the UK for construction material comparison.
"Buildiro is on a mission to bring the best products at the best prices to all our users, without catch or hidden fees," says Buildiro Founder, Luke Polach 
Finding building materials doesn't need to be a nightmare
Finding the right building materials can be daunting, especially when sticking to a budget. With Buildiro, Tradespeople, and DIY enthusiasts, can easily compare prices from multiple merchants in one place and decide where to purchase their supplies. This saves time and money by not having to go through each merchant individually.
With Buildiro's extensive network of suppliers, homeowners can easily compare prices of building materials from over 100 merchants and save thousands of pounds in the process. As a recent bathroom case study proved, saving serious money on refurbishing a single room in your home is possible. Multiply that across additional jobs throughout your home and garden, and it would be crazy not to take a moment to check for the best prices.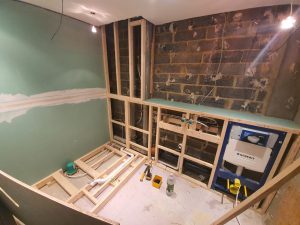 Save money by comparing prices
With Buildiro, customers can make huge savings on their total cost of construction materials by comparing prices from different merchants. Examining the CLS timber prices alone in the bathroom case study, it's clear that where one merchant might charge £25 for a pack of 5, Buildiro locates alternatives at just £10 – that's a saving of 60%!
Often the exact same items are available from different vendors and vastly different prices. Overall, using Buildiro offered a reduction in materials costs from £4463.39 to £3356.09. At almost 25% saved, that's not to be ignored. 
Choose the right supplier
When choosing a supplier for your construction project, it is crucial to consider factors such as quality, delivery time, and customer service. With Buildiro, customers can easily compare suppliers based on these criteria so they can make an informed decision about who to purchase their supplies from. This ensures that they get the best value for th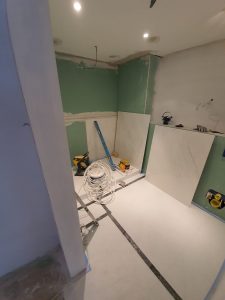 eir money when buying construction materials and tools.
Users can also see which sites are out of stock, preventing annoying issues at checkout where you discover you can't have everything you need.
Choose the right tradesman
Finally, there is hiring the right tradesperson. Sadly, this isn't something you can compare on Buildiro – yet! But when it comes to finding the right tradesperson for the job, it's essential to do your research. Ask friends and family for recommendations and read reviews online. Be sure to take into account their qualifications, reputation, experience, and price before deciding who will handle the job.
Ultimately, Buildiro can help you save thousands of pounds on any construction project, and that might be all the temptation you need to get started. Whether it is a home extension or just a new bathroom, Buildiro is the right platform to ensure you get the best value for your money. Give it a try today and begin saving!