Brilliant Ideas nominated for seven construction industry awards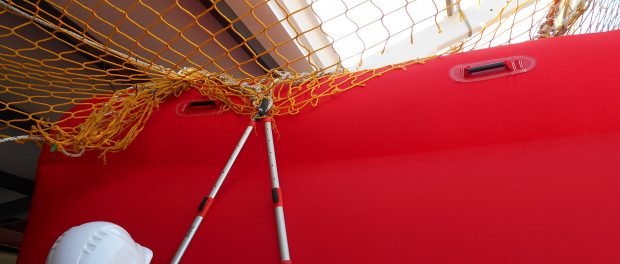 Ashbourne-based Brilliant Ideas, inventors and manufacturers of construction safety products has been shortlisted for seven awards. These awards recognise and reward some of the best people, projects and products from across the industry.
In the British Construction Industry Awards they secured a shortlisting hat-trick with nominations for Industry Innovation Champion, in recognition of the firms commitment to innovation. In the category Product Innovation of the Year, two safety products have made the finals. Stacker Packers – an engineered shim for levelling precast concrete units and a Shutter Clip which instantly seals the joints at the ends of precast units.
Other nominations are in the Construction News Specialists Awards where three products have made the line-up for Innovation of the Year. These are a lightweight Pole Driller which marks and drills drainage points in concrete, a Safety Net Recovery System invented as a simple way of recovering a site operative who has fallen from height into a safety net – along with another nomination for Stackers Packers. Brilliant Ideas has also been shortlisted in the category Equipment Specialist of the Year.
The products which are all manufactured in the UK are developed by Chris Massey, the firm's Managing Director, who also runs sister company Beresford's Flooring.
Chris Massey said: 'We're absolutely delighted that we've reached the finals – these national awards are some of the biggest calendar events in our industry. For us they're an ideal platform for showcasing our construction safety products which we develop to keep people safe when working on site, and to make sites more efficient. With each new innovation we're challenging the traditional way of doing things to drive the industry forward'.
The inventions are used by some of the leading names in industry, such as Balfour Beatty, Willmott Dixon, Berkeley Group, FP McCann, Severfield and Bison Precast.
The winners will be announced at awards ceremonies in London later in the year, following a second round of judging during the summer.