Bellway to pay £1m as part of £10m infrastructure commitment in Maidstone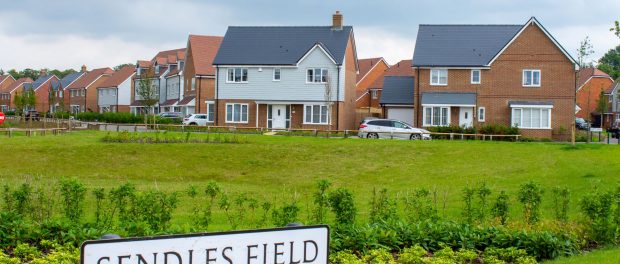 Bellway Kent will pay more than £1 million to Maidstone Borough Council as part of a £10 million commitment to support infrastructure in the area.
This final payment linked to Bellway's development at Bicknor Wood in Otham will take the total contributions for the site to more than £6.3m. It marks the 230th occupation of homes there, off Gore Court Road.
Bellway is also progressing construction work at its latest development in Church Road, Otham, which will be known as Parsonage Place. Almost £4 million in infrastructure payments will be made over the course of the development, taking the total figure to in excess of £10m across the two housing sites.
Bellway paid more than £2.5 million to the local authority before starting work at Bicknor Wood and a further £1.5 million when the first homes were occupied. This was allocated for services including public transport, community learning, highways, libraries, healthcare, open spaces, primary and secondary education, public rights of way, social care, and youth services.
A payment of £1m which followed the 125th occupation, plus the money still to be paid, will fund improvements to junction 7 of the M20.
Bellway will pay almost £2.8 million to Maidstone Borough Council under the Community Infrastructure Levy under the terms of its planning agreement for Parsonage Place. Local authorities can choose how to allocate this funding to meet the most pressing needs of the community. In addition, more than £1 million will go towards primary education and £100,000 will help to fund cycle routes.
With work now underway at Parsonage Place, Bellway is building a new car park for St Nicholas Church in Church Road.
For more information on Parsonage Place see: https://www.bellway.co.uk/new-homes/kent/parsonage-place.